Bacardi has sifted through some 138 entries from across the country to discover the Bacardi Legacy Global Cocktail Competition Australian round's Top 25. Each recipe was blind tasted by Phil Bayly and Alex Beaumont.
"The calibre of entries was outstanding and each entrant can be confident Alex [Beaumont] and I judged their recipe on its own merit and according to the judging criteria," said judge, Phil Bayly.
The Australian round's Top 25 will be judged by a panel of judges that includes Bacardi's global brand ambassador, David Cordoba, and Bayly. They'll be visiting bars around the country during the months of October and November, checking in on the Top 25 and watching them present their Legacy cocktail and explaining why they think their drink has the potential to become the next Bacardi Legacy cocktail.
The Five Most Promising will be announced in November and will battle it out to represent Australia with their Legacy cocktail in the global final to be held in Russia in 2014.
The Top 25 are:
ADVERTISEMENT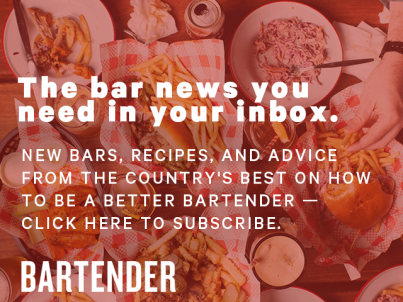 &nbsp
New South Wales Top Five 
Daniel Molnar, Goldfish, Hunter Valley
James Irvine, Hinky Dinks
Luke Marosszeky, Rockpool Bar & Grill
Paolo Sossi, Goldfish, Sydney
Phoenix Naman, Palmer & Co
Queensland Top Five 
Alexander (Boonie) Boon, Fourth Wall
Christopher Denman, Fourth Wall
Elle Tizzard, Lychee Lounge
Nathanael Gonelli, Sake Bar and Restaurant
Marco Nunes, Papa Jack's
South Australia Top Four 
Dave Meadows, Eden Dining Room and Bar
Chris Schulze, Lotus Lounge
Damien Boyd, Atrium Lounge & Intercontinental Adelaide
Eoghan O'Niel, Casa Bla Bla
Tasmania Top Three 
Ben Webb, The Mill
Niall Maurici, IXL Long Bar
Rohan Massie, Tavern 42 Degrees South
Victoria Top Five 
Betty Cooper, Meatball Wine Bar
Damien Kos, Mrs Hyde
Fred Siggins, Black Pearl/The Attic
Jacob Taylor, Lily Blacks
Tim Pryde, Mr Wow's Emporium
Western Australia Top Three 
Brett Arendse, Luxe Bar
David Nguyen-Luu, Rockpool Bar & Grill Perth
Kenny Soetomo, Luxe Bar