Have we detected a bit of a trend here? Or are all winemakers making their own high-proof hooch on the side these days?
Winemaker Andrew Marks has certainly developed a bit of thing for distilling anyway, launching the new Melbourne Gin Company.
"My fascination with gin lead me to challenge myself to having a crack," he said, "and since then I have become fully immersed in the alchemy of batch distillation and the extraction of exotic and local botanicals."
His gin is built in the London dry style with the two primary charcters being juniper and coriander seed, but he doesn't leave it there.
ADVERTISEMENT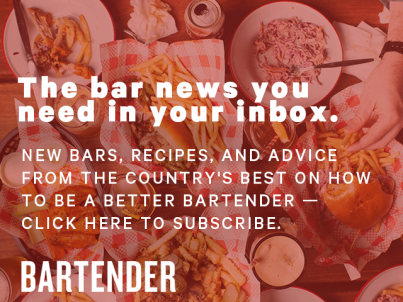 &nbsp
"There are 11 botanicals in total (not including a lot of love) with the grapefruit peel and rosemary coming from the garden at Gembrook Hill Vineyard," he said.
"I distil each botanical separately and then blend them to my recipe – essentially a winemakers approach. I use a copper pot baine-marie alembic still. This allows me to preserve the delicate nature of the botanicals I am working with."
For more information visit melbournegincompany.com