Things have been going gangbusters for popular rum brand Mount Gay of late. Not only have they released a new expression — Mount Gay Black Barrel (keep an eye out for our December blind tasting panel and their thoughts on this great new rum) — they are also celebrating their 310-year anniversary.
Clearly their 310 years of practice have resulted in some pretty tasty rum.
Click on the video below to watch The Lobo Plantation's Jay Gray mix an Old Glasgow Punch in under 15 seconds using the Mount Gay Black Barrel in our How To from the October issue.
ADVERTISEMENT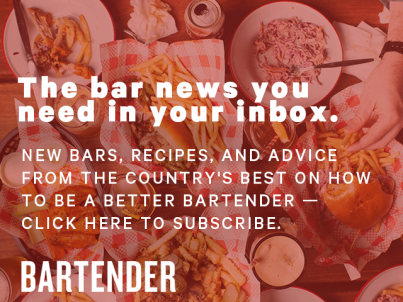 &nbsp
To celebrate this anniversary and the release of Mount Gay Black Barrel, Suntory Australia recently brought out the international brand ambassador for Mount Gay, Miguel Smith, to host a series of tastings and degustations, called the Mount Gay Storied Sessions, in Melbourne, Sydney and Brisbane — with a picturesque stop in the Whitsundays — to showcase Black Barrel and the Mount Gay range.
The last session was held at Sydney's The Lobo Plantation, where the trade had the opportunity not only to taste the rums but also to get creative with them, mixing up a number of drinks much to Smith's liking. This was followed by a dinner at Chophouse, with courses matched to the rums.
Check out some of the pics from the Mount Gay Storied Sessions with Miguel Smith below.