Back in May we brought you the news of yet another addition to Sydney's booming CBD bar scene, Papa Gede's Bar. Well the doors are open and you're likely to find that there's a lot to like about this new bar. Owners Lara Dignam, Michael Dhinse and Joshua Ng have created a small cocktail bar with a warm and inviting neighbourhood feel smack bang amid the skyscrapers of the CBD.
You enter via a cobblestone laneway off Kent Street into a space — which once was a garage — that the owners have largely built themselves (and they've done a bang-up job on it). The bar takes its thematic cues from the voodoo spirit Papa Gede, whom the menu describes as "a psychopomp, a soulful guide who protects the living and brings lust and laughter to all". But the team hasn't gone overboard with voodoo kitsch; instead, they've opted for a low-key voodoo influence that mostly flows through in the drinks list.
Check out the gallery for more pics of Papa Gede's Bar.
[nggallery id=114]
ADVERTISEMENT
&nbsp
Our pick was the Gede Fizz (Dubonnet, Campari, bitter orange and chardonnay syrup, grapefruit and tonic), but the Banda All Night (gin, Pernod absinthe, green apples, apple cider reduction and lemon) also hit all the right spots and has proven to be popular during the soft openings they've held.
You can get your own voodoo going at 346-348 Kent St, Sydney.

View Larger Map
ADVERTISEMENT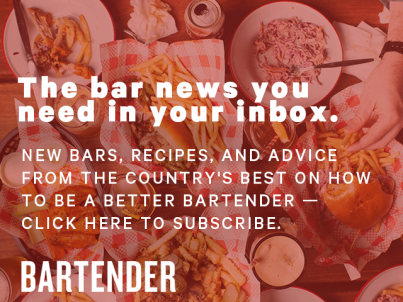 &nbsp