By Sam Bygrave
At Australian Bartender it's no secret that we love well-made high quality gear — whether it's a seamlessly fitting cobbler shaker or a precisely machined Japanese bar spoon. So we were excited to be taken on a tour of Asahi Premium Beverage's Laverton plant in Victoria where high tech is writ large, and where quality, precision engineering and sheer scale collide. Seeing it in action is quite a sight, and reminds you just how much effort, endeavour and ingenuity people will put in to produce something that seems so simple and honest as a good beer. Maybe raise a glass to the unsung engineers, techs and delivery drivers next time you're at the bar?
We were there as they were bottling the new additions to the Cricketers Arms craft beer brand. Having smashed a couple of these in recent weeks we were excited to check out what goes on behind the scenes to bring a brew like that to your bar.
Asahi produces beer, RTD's and soft drinks in their Laverton facilities, and the bottling plant includes a line for bottles and a line for cans, both of which can be filled at a staggering rate of 1000 cans or bottles a minute.
ADVERTISEMENT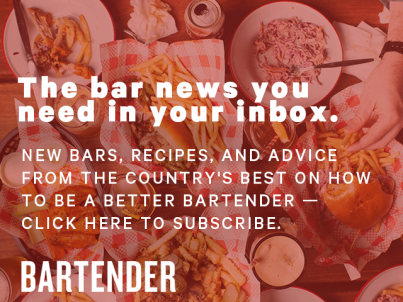 &nbsp
"At that speed you can't actually see individual bottles," said Andrew Hubbard, the guy tasked with running the plant.
It's like a beautifully ordered and mechanised hi-speed conga line.
The first part of the process — that is, after the brew or drink has been made —  is where the packaging materials arrive. There is a great warehouse at one end of the building into which is delivered bottles and cardboard packaging. Asahi works on the Japanese production process of just in time delivery which according to Hubbard means they "get bottles and cans delivered within 24 hours" of a production run.
"We churn through it very quickly," he said. Here's hoping the truckers don't go on strike this summer.
From there, pallets of empty bottles are loaded into a depalletiser which, as the name suggests, unpacks the pallets and sorts the bottles onto the production line for filling. From there the bottles are whisked through through the filling station at those crazy high speeds of 1000 bottles a minute, before going through a pasteurisation process where, depending on the product being produced, they're heated to between 50 and 70 degrees to create a stable, quality product.
Next up they hit the labeller, where in the briefest of moments the front, back and neck labels are applied. "It's all done simultaneously," said Hubbard. "It's a very, very quick process."
And then comes the packaging part — their machines can package things into six packs, four packs in different configurations (and they're even more flexible with packaging on the can line). Once again its all automated — nothing is ever taken off the line — and the product is then packaged in cartons and onto pallets (via a machine known as, you guessed it, a palletiser) where they're shrink-wrapped for transport.
That's not all the plant does, however. In addition to a large scale brewery and an explosion-proof spirits ageing house, the plant also has a quality analysis lab and a small R&D lab in which they trial new products; recently, they've added a keg line to their operation.
This shiny new toy the guys are very excited about, and again the engineering and human endeavour that goes in to the process — all in the name of getting your beer to you — is a bit of a marvel. "It's a very, very automated process," said Hubbard, "it only takes one person to run this line. All he does is put kegs on on a pallet, and take them off [on a pallet] at the end of the line." One well-programmed are precise robot arm does all the heavy lifting.
When we head through to the warehouse where pallets of stock rest before being whisked out on trucks to thirsty customers, we're accompanied by Asahi Premium Beverages CEO Greg Ellery, who points to a pallet of Asahi Super Dry kegs as "liquid gold". It's one brand that isn't produced at the Laverton facility, coming from the best Asahi brewery in Japan instead. And that's the way it will stay if Ellery has his way.
"To keep the brand's integrity, I will never make this beer here," said Ellery.
He clearly knows that when something is good, you don't need to tinker with it.