If it weren't for booze, we're pretty sure there'd be no rock and roll. Without it we'd have been doomed to an endless loop of Hanson or, worse yet, Nickelback. Thankfully there is booze and bars and rock and roll is all the better for it, and there's few people who have seen it as close up as snapper Ross Halfin.
Halfin grew up on a diet of The Who, Led Zeppelin and Black Sabbath and worked as a freelance photographer documenting the rise of punk, before co-founding Kerrang! billed as the world's first hard rock mag. He chronicled the rise of bands like Guns N' Roses, Metallica and Mötley Crüe, travelling the world with the bands and capturing the heady, electric days of rock stars. This has culminated in a grand exhibition in partnership with Red Bull Curates that has just opened at Sydney's Gardel's Bar at Porteño.
(Check out some social shots from the launch night last week below)
ADVERTISEMENT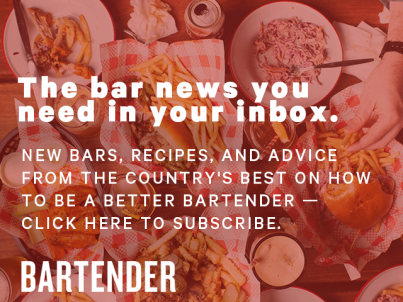 &nbsp
[nggallery id=115]
60 of Halfin's favourite shots are on display at Gardel's, as well as smaller exhibits in bars around the country.
"Australia has always been one of my favourite places to travel to, from when I used to come here with INXS in the 80's to recently with Kings Of Leon," said Halfin. "What interested me about staging this exhibition was showing my work in a social environment, where the hopefully the pictures and the stories behind them resonate with people."
You can catch the exhibition, Red Bull Curates :: Ross Halfin at Gardel's Bar until Saturday 21 December at 358 Cleveland Street, Surry Hills NSW. You can find smaller exhibitions at the bars listed below.
SYDNEY: Earl's Juke Joint, 7 King Street, Newtown;  The Anchor, 8 Campbell Parade, Bondi Beach; Vasco 421 Cleveland Street, Surry Hills.
MELBOURNE: The Attic at Black Pearl, 304 Brunswick Street, Fitzroy; Kodiak Club, 272 Brunswick Street, Fitzroy; The Beaufort, 421 Rathdowne Street, Carlton.
BRISBANE: The Bowery, 676 Ann Street, Fortitude Valley; The Lark, 1/267 Given Terrace, Paddington; Lefty's Old Time Music Hall, 15 Caxton Street, Brisbane.
PERTH: 399 Bar, 399 William Street, Perth; Ezra Pound, 189 William Street, Williams Lane, Northbridge; Helvetica, Rear 101 St Georges Terrace, Perth.