There's a lot going on in Brazil. It's one of the growing economic powerhouses of the world, it will host the Soccer World Cup in 2014 and then the big one, the Olympic games, will spread out across the country in 2016.
Not that Brazilians need much excuse to celebrate — they've kind of cornered the market in having a good time.
Cohibar manager Michael Sales' father is Brazilian and he's spent years living and drinking in the country. He says that drinking in Brazil is so different to Australia.
"No one goes to the bar to order," he said. "Waiters come and bring your drinks to you wherever you are."
ADVERTISEMENT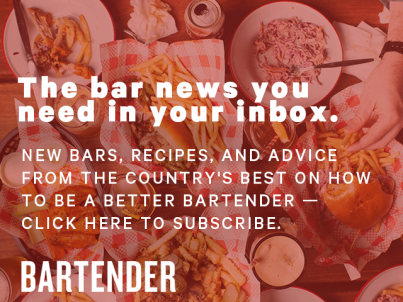 &nbsp
And wherever you are might very well be right on the beach.
"You have people come up to you selling fresh coconuts with rum inside, everything is done on the beach," said Sales.
"If you're at the beach you see people with carts and beach stalls pumping out Caiprihinas; there's acoustic guitars going and ice cold beer."
In a climate like Brazil's which invites time at the beach, often the thing most desirable is an ice cold beer — and they mean ice cold.
"If the beer is not ice cold they won't touch it," said Sales. "I got so many free drinks from mates when I was there because its cold to us in Australia, but they won't touch it if they're not ice ice cold."
But not all drinking takes place on the beach, it happens in the cities and the arenas where people meet.
"In the cities, say if you're going to a soccer match everyone is outside standing with a beer, talking and laughing," said Sales. "A lot of bars are outside on the street, they've got plastic tables and plastic chairs and you buy long neck with little plastic cups to drink from. At the end of it you collect the bottles together and pay [based on what you've had]. It's beers and good conversation — I didn't see one mobile phone brought out while I was there."
And the vibe at night is when Brazil really comes into its own, according to Sales.
"It's a vibrant epic energy at night — you've got a nice cool breeze," he said, "and a warm humid night, ice cold beers and if someone pulls out an instrument then you're not going home until 2am."
As Sales pointed out, drinking in Brazil is about two things: good times and conversation. And to do that they opt for ice cold beer, or anything with cachaca in it.
We've got two great examples of cachaca-driven drinks right here. The first is Caipi-uva, which basically means a caiprihina with grapes. In fact you'll find an array of riffs on the Caiprihina, using whatever fruits are locally available at the time.
Fruit — and again, cachaca — drive the second drink we've got here, the Batida de Maracuja. A Batida (pronounced bacheeda) is a generic name for a combination of cachaca, condensed milk and fruit that is either frapped in a blender or shaken up with crushed ice. It's fruity, refreshing, and with a good whack of cachca in it, guaranteed to keep your beach party going until the early hours.
Caipi-uva
½ Lime
6 seedless grapes
1 teaspoon raw sugar
60ml Agua Luca Cachaca
Muddle, shake, dump
Batida De Maracujá
1 Ripe Passionfruit
60ml Leblon Cachaca
1 tsp raw sugar
60ml condensed milk
Shake and dump with cracked ice or frappe in a blender