Melbourne bar, Los Barbudos, has teamed up with Bacardi to host the first Bat-Ball League tournament, in which plenty of booze, baseball and BBQ will take place (along with a bunch of smack talk, we assume).  It's all taking place on January  19th, with 27 top Melbourne bartenders getting split up into three teams, representing the north, central and southside areas of Melbourne.
"On Sunday the 19th of Jan, Northside will prove once and for all that we are superior!" said Tom Ambroz, manager at Los Barbudos. "Neither the Southside, the river crossers, the Ed Hardey team, nor the Central, tie-wearers who put the "soft" in softball will be a match for the finest of Fitzroy, the Hard-As-Nails Northsiders!"
Looks like the banter has already begun.
The comp is modelled after the Bacardi Classic Softball tournament that happens each year in the UK. Check out the flyer for more details, and get down there for the game — we're sure there'll be Daiquiris!
ADVERTISEMENT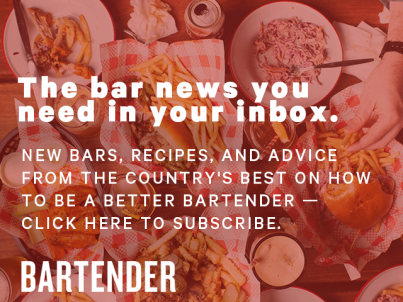 &nbsp