Maybe you're just starting out or perhaps you've been in the game for a while; whatever your position, it never hurts to seek a little advice from those who've been performing at the peak of the industry. We spoke to the bartenders and operators who are at the top of their game to find out what tips they had for bartenders just starting out, and the one thing that bartenders do that drives them nuts.
Matt Bax
Owner, Gamsei, Bar Americano, Bar Economico
3 tips for rookies
ADVERTISEMENT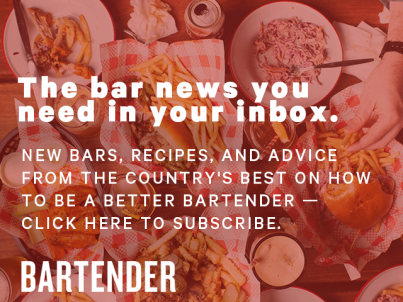 &nbsp
1. Pick a place you want to work at, take any position and stay there for a year or two.
2. Don't forget our job is to help people have a good time.
3. Making good drinks is just one of the skills, it may not even be the most important.
On service
See above, it's more important than mixing drinks.
What do you wish bartenders wouldn't do?
Dressing up like an extra in Boardwalk Empire. Flat caps and bartending tattoos won't make you a better bartender. You don't see chefs dressing up like Escoffier, I find the trend quite ridiculous.
Natalie Ng
York Trading & Co & Eau de Vie, Sydney
3 top tips for rookies
1. Take your own initiative to read and learn from others, 2. don't think any job is above or below you & 3. work hard with attention to detail.
On service
Attention to detail is crucial, it's the small elements that count. A friendly open attitude will always keep your patron happy, and a solid knowledge of your menu and all offerings will always be well received.
What do you wish bartenders wouldn't do?
Unnecessary bad bar flairing. Or slagging customers when they order drinks that they consider out of date.
Shaun Pattinson
Former Cushdy owner, Adelaide
3 tips for rookies
1. Realise your place in the scheme of things and be comfortable with that. No need to rush things.
2. Keep a notebook with you at all times.
3. Be humble and accept that no matter how good you become, most customers have no fucking idea who you are.
On service
Read your customer. Engage them if you think they want a chat, spend more time with them if you see they are into what you are doing and leave them alone if that's the vibe you are getting. Service doesn't always end when the patron has their drink.
What do you wish bartenders wouldn't do?
Put too much emphasis on personality and creating a name for themselves without doing the hard yards first.