Bat Country
32 St Pauls Street, Randwick
facebook.com/thisisbatcountry
Here's one place that on Christmas Day 2013 we drank The Best Drink In The World. No really, that's what it was called (and yes, they were open Christmas Day). Owner and bartender Collin Perillo (ex-Milk & Honey London, The Roosevelt, Mahiki), chef and owner Tim Dengate and owner/barista/bartender Aidan Morrison opened this little bit of food and drink paradise in Randwick just a few days before Christmas, and decided to open on Christmas Day because, well, they'd just opened and they wanted to play with their new toy. (Click here to read more about the idea behind the venue).
ADVERTISEMENT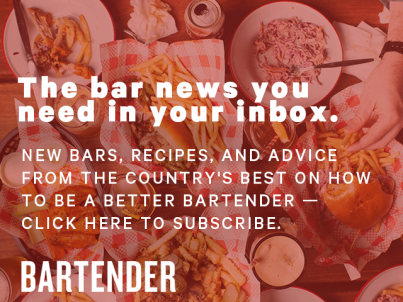 &nbsp
The Best Drink In The World is named so because whenever Perillo and Morrison made this drink in the past — which is essentially a Flor de Cana 4 Year Old Daiquiri — their customers thought it was just the best thing they'd ever tasted (we're hard pressed to find a better drink, too).
Make sure you sample the Hollywood Sour (a drink Perillo picked up from Palmer & Co) and for a more delicate drop, the Matilda May Cocktail. Then again, with the bar pedigree these guys have, you can pick a drink form the list at random and walk away happy (after a few more).

View Larger Map