From little things, big things grow
Born in Sweden, Rek-order-lig (as it is pronounced) was the labour of love of Swedish husband and wife team; Anders and Helén, along with their friend Håkan a little over 17 years ago.
ADVERTISEMENT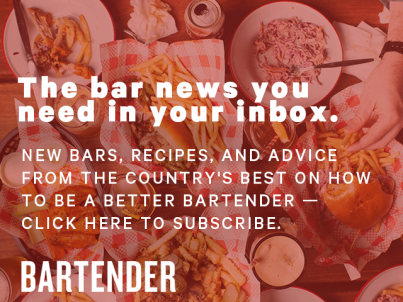 &nbsp
From that one little idea Rekorderlig Cider has become a truly global brand: currently sold in the UK, New Zealand, South Africa, the US, Hong Kong, Singapore and right here in Australia.
Whether you're drinking a Rekorderlig in London, New York, Melbourne or Sydney — every drop is still made in a sleepy Swedish town called Vimmerby; the same place it has been made for nearly two decades. Rekorderlig however may never have come to pass had Anders not met Henrik.
When Henrik met Anders
Image: Henrik Dunge, who's family has run the Åbro Bryggeri for four generations
Sitting on the edge of the sleepy village of Vimmerby, Smaland, is Sweden's oldest privately owned brewery, the Åbro Bryggeri (that's Swedish for brewery). It's been run by four generations of the Dunge family for more than 150 years.
From small family origins the brewery has flourished. Today, the modern brewery has an output of
over 100 million hectoliters a year (that's upwards of 23.5 million schooners a year!).
However, over the course of its checkered history, each generation has had to contend with some tough challenges, competition, rules and regulations. This compelled the brewery to rethink its strategic focus, to develop a permanent stream of innovation and to invest in new products of the highest possible quality.
It was at this point that Henrik, whose great, great grandfather founded the Åbro brewery, met Anders.
Henrik had been looking for a cider to sell in the bars that he owned. He found that, and a lifelong friend, when the two met one warm night in Vimmerby. Rekorderlig had been created a couple of years prior to their meeting in 1999, and Anders was looking for a production partner.
What's in a name?

The Rekorderlig name came from Helén. As a child she would have her pigtails playfully pulled by her grandmother who said to her "you are a rekorderlig girl'. Rekorderlig means 'trustworthy' in Swedish, so by her grandmother playfully saying this it meant she thought her granddaughter was a trustworthy and genuine young girl.

Years later when asked to make a list of the words that represented Rekorderlig – the word was written down as they looked to name the cider. Anders remembers that the word jumped off the page as a perfect name. He remarked: "Rekorderlig is a name which is hard to say – but easy to remember" – Rekorderlig Cider was born!
Production
Rekorderlig is a semi-sweet, totally refreshing cider made from 100 per cent fresh European apples or pears, not made from a syrup or from concentrate. They take the apples or pears and crush them when they are their freshest to capture the best possible flavour from the fruit.
Vimmerby is also the source of amazingly pristine water. Rekorderlig ciders are made with Europe's most accredited spring water sources running in Boulder-Ridge River in Vimmerby. They've also got a lot of water there: the well is over 130 metres deep, and the river in its entirety, (including all the inlets) is over 527,000 km in length. That equals a single trip to the moon – and gets you halfway back!
The Apple, Apple-Guava, Apple and Blackcurrant and Winter Cider are all apple-based. The other Rekorderlig flavours begin with a pear base to which fruit combinations are blended.
The craftsmen in charge of Rekorderlig's creation are from the 4th generation Åbro brewery which has been brewing award-winning beer since 1856.
Where does Rekorderlig sit in the market?
In the same way the whisky category is spoilt with many styles of whisky, be they blends, malts, Irish, American, Canadian — the cider category too has many strings to its harp. Rekorderlig offers consumers a sweeter entry point to the category from where consumers can either explore our flavours or the cider category in its entirety.
Rekorderlig is known for its iconic 500mL bottle. While other companies have huge budgets to spend on focus-group research, the Swedish government had more to do with it than a marketing department. Rekorderlig was first served in a 500mL bottle due to the Swedish recycling restrictions. All cider was served in 500mL bottles to aid in the government's commitment to create a greener Sweden.
So, to this day Rekorderlig is still served in that 500mL bottle. This not only created the fastest growing section of the cider category last year — 500mL SKUs — but also created a serve that punters demand. Rekorderlig consumers expect to get their Rekorderlig in a 500mL bottle in much the same way the expect to have their Guinness served in a tulip pint glass.
Svensk innovation
Sweden prides itself on its innovation, whether it be in furniture, food or in alcohol, and Rekorderlig Cider is no different. There is a long history there, from the development of Rekorderlig to the longevity of the Åbro brewery. Rekorderlig prides itself on being proud of its history but is always forward thinking in where it is going, a balance of modern progression with a strong foothold in its heritage.
Flavour innovation may be what Rekorderlig is most known for but in recent years the cider has looked to breakdown the traditional barriers around how a cider should behave. Cider traditionally is associated with the summer but with its warm serve and more seasonal flavours, Rekorderlig has looked to drive a deseasonalisaton of cider – creating a product, which can be consumed the whole year.
In addition to a focus on how the cider is served and the flavours it can be infused with, Rekorderlig in 2013 made a major statement in its commitment to drive the cider's innovation. Joel Persson joined Rekorderlig Cider's Beautifully Swedish Collective as the cider's global brand ambassador. An award winning bartender and mixologist (who's worked in bars in Australia too), Joel now has a global role to showcase the cider and the fantastic ways it can be enjoyed across the world – from cocktail recipes to bar staff training.
Rekorderlig Cider has lots planned for the new year in both Australia and abroad, so keep tuned! Skål!