Generously hosted by Downtown at The Commons
Sweet vermouth: for a product referred to in the old cocktail books simply as Italian Vermouth, who better to get on the blind tasting panel this month than not one, not two, but six (count 'em!) Italian transplants?
We pulled together more sweet vermouths than I've ever seen in one room, totalling an aromatic number of eight vermouths. Some of them fit the bill of what the bartenders thought to be a sweet vermouth more than others — both the Carpano Antica Formula and Cocchi Americano were "benchmark" ideas of what vermouth is, according to the panel.
ADVERTISEMENT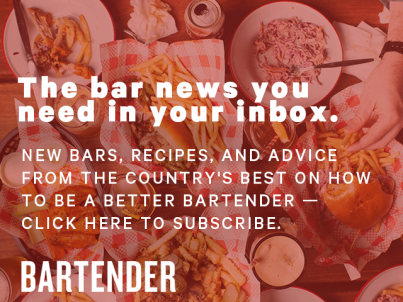 &nbsp
All except for the Maidenii were from Italy; and of the Italians in the line-up, all except for the Mauro Vergano were from Torino (Vergano comes from Asti — which like Torino, is in Piedmonte). The Mauro Vergano was the lightest in colour, coming in at a gold hue and was the least favoured by the panel in terms of what it is as a sweet vermouth — savoury, with notes of anchovy and oregano, it was perhaps too out of the ordinary for the panel.
Which begs the question: what do they look for in a sweet vermouth? For Max, bitterness is a key hallmark of the style, and one in which he found the Maidenii was lacking a little. "This is more an aperitif," he said.
Cristiano highlighted the problems with judging vermouths. "How do you judge it?" he said. "For how well you can drink it on its own, or how you're going to mix it? Some of the vermouths are so light that if you put it in a Negroni it won't stand up."
This was one of the problems Luca considered when it came to the Maidenii. "You gotta use it in volume, to bring it up in any drink you got to use a large volume," he said. "If you target the drink, invert the proportions of spirit to fortified, that's gonna bring it up." He suggested that a Martinez might work, but agreed with Max that it was more of an aperitif style.
"What I really like is it's quite fresh," said Luca, "and maybe we just need to revalue the old perception of judging sweet vermouth but for me, sweet vermouth is more firm, more herbal and bitter, than something that is floral, spiced, and sweet."
The winner of the day was the Cocchi Vermouth di Torino, with Carpano Antica Formula coming in a close second.