Well look at that — today's the last day of February and for a few of you that means the end of Feb Fast. And it's about time, because the month-long celebration of bar culture that is Bars March kicked off in style this week at a big event at Sydney's Cafe del Mar.
Now in its fifth year, the celebration (formerly known as Parched March) supports the Animal Welfare League NSW and is all about good times for a good cause. The campaign was created by Amy Cooper as an alternative to months like Feb Fast and Ocsober, to champion sensible drinking and top Sydney bars.
The event saw more than 300 guests descend on Cafe del Mar to sip on drinks from Bars March partner Suntory. They were treated to Sidecars showcasing Bars March supporter Cointreau, Russian Standard Russian Mules and Midori Fizzes, while celebrity chef Miguel Maestre satiated guests' hunger with Mediterranean-inspired dishes.
Check out a few pics from the event below and head through to barsmarch.com to check out more photos and the great list of bars supporting the cause. Most importantly, get out there and do your bit with a Bars March charity cocktail!
ADVERTISEMENT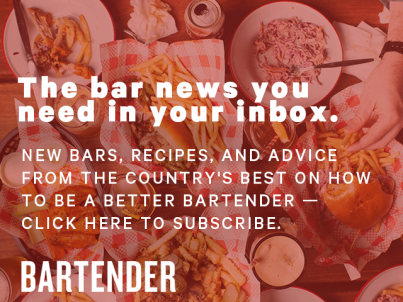 &nbsp