There's a relatively new — we say relatively, because they began a few years ago  — spirits importer in Australia bringing in the agave stuff from Tequila. Brands2Bars is a venture between Guillermo Guadarrama and Kieran Bailey (owner of Harlem on Central, Sugar Lounge, BRKLYN and Miss Marley's in Manly). We asked them a few questions about the new tequila they're bringing in and how they got started.
Kieran, how did you meet Guillermo and get into business together?
KB: Wow. 10 years ago roughly back in old London Town. We were flat mates for three years before I left for Oz. In that time we worked together and were involved in numerous brand gigs, event managing and new bar openings. Guillo coming to Oz was born out of many emails highlighting what a great opportunity there was here to bring across brands that we we felt could add something to the burgeoning bar scene here. We have been working for the past three years on sourcing, planning and bringing to life our ever growing portfolio.
ADVERTISEMENT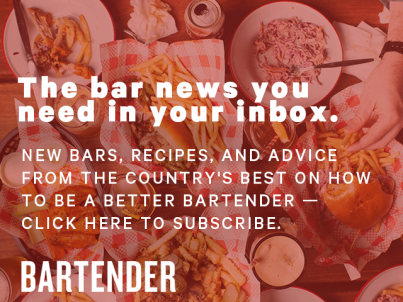 &nbsp
What challenges have you faced so far in bringing these tequilas to market?
KB: There is an exceptional amount of both new and established agave spirits that are vying for positioning, from house pour to premium back bar ranging and whether it's down to brand loyalty, brand credibility, support to venues etc there is obviously limited space to squeeze our brands into, this is the everyday challenge of competing in this fierce category. Our audience are way more educated than ever and are looking for a reason to engage our new brands, that is where we aim to use our knowledge from the perspective of bartender to bartender brand building.
Guillermo, before Brands2Bars, what were you doing?
GG: Before I started B2B for several years back in London I have been running high-end bars and a marketing consultant for several brands.
What attracted you to Tequila Agudo and made you want to bring it in to Australia?
GG: What attracted me to Agudo Tequila is that its such an amazing tequila to mix, specially designed to blend with other ingredients without losing its agave essence and flavour profile.