Thomas Olive
300 Smith Street, Collingwood
saintcrispin.com.au
Melbourne restaurant Saint Crispin has been receiving some rave reviews since it opened last year, and now they're giving punters another reason to get excited: the addition of a bar upstairs, called Thomas Olive.
The bar is run by James Tait (ex-Der Raum, ex-Black Pearl) and the food side of things draws upon the Saint Crispin kitchen. There's plenty of French-style bar food to nibble on while you sip your drinks (think eel croquettes, oysters, crudité and charcuterie) and the bar has an emphasis on the kind of cocktails that would make an experienced imbiber feel as though they're  deep in the old French Quarter of New Orleans, or sidling up next to Hemingway at the bar at the Ritz, Paris. Take the Ile de France for instance: a mix of cognac, Yellow Chartreuse, champagne and orange bitters, the drink is as fin de siecle Montmartre as Toulouse-Lautrec was short.
In fact, Tait's cocktail list should be commended for the liberal use of cognac and potables like calvados, kirsch, and cassis — ingredients that are too often cast aside given the vogue for Yankee spirits and Mexican mezcals.
ADVERTISEMENT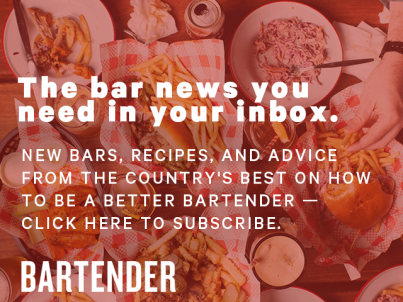 &nbsp
And if that's not enough for the ombibulous Francophile within you, you can get a petite glass of Pineau des Charentes, a mistelle from the Cognac region, or a generous splash of the sweet, gentian-goodness that is Suze.