The Singapore Sling is up there in the pantheon of classic drinks and — as is the way with classics — it has seen a number of variations down the years. Now Cherry Heering, an iconic component in the Singapore Sling, is offering one top Australian bartender the chance to head to Berlin to put their twist on a Sling up against the best in the world.
Entries to the 2014 Peter F Heering Sling Awards open on April 22nd, so you've got some time to sling a few ideas together. Here's a bit about the comp from Cherry Heering, and check out the video below:
About The 2014 Peter F. Heering Sling Awards 
Create your own interpretation of the classic cocktail The Singapore Sling.
ADVERTISEMENT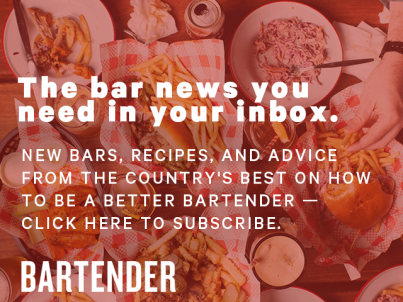 &nbsp
Compete for the title at Peter F Heering Sling Award, BCB Bar Convent in Berlin, October 2014.
Compose a cocktail inspired by the classic Singapore Sling. The drink must include Cherry Heering – no homemade syrups or other infusions are allowed. Name the drink and take a picture. (Including the Heering bottle is a plus). Upload picture and recipe together with your information, using the registration form on Facebook or on Heering.com web page, starting April 22nd and no later than the 25th of May 2014.
An international jury will select one winner from each participating country. Out of the national winners, 15 will be selected for the semi-final.
As last year, each semi-finalist will receive one personal electronic tablet, containing instructions for the semi-finals that takes place in London end of August. The semi-finalist shall upload a 3 min (max) video to a designated portal. Specific instructions will be provided along with the tablet. An international expert jury will choose five finalist going to Berlin for the final in October.
The five finalists will personally present their cocktails at the BCB Bar Convent in Berlin, Germany on the 7-8th of October 2014. A mixed jury, consisting of expert and audience votes will select one winner.
Apart from the honour and media exposure, all five finalists get airfare and two hotel nights in trendy Berlin. The winner receives € 500 and a silver Stelton shaker from Denmark.
Visit Heering.com or Facebook.com/heeringliqueur for more information.