Clover Club
60ml Plymouth Gin
45ml lemon juice
20ml sugar syrup
15ml grenadine
½ egg white
Dry-shake, then shake and strain into a coupe. Nutmeg to garnish.
Adapted from Cocktail Bill Boothby's World Drinks and How To Mix Them
Photography by Steve Brown
Presented by Aasha Sinha, Riley St Garage, Sydney

Last week we took a look at how you can make your own grenadine, which is all well and good, but you're going to need a recipe or two to showcase all your hard DIY-work. Of course, there's plenty of drinks that use this punchy syrup (it has been a regular character in a number of tiki drinks), and you might not think the Clover Club is one of them.
ADVERTISEMENT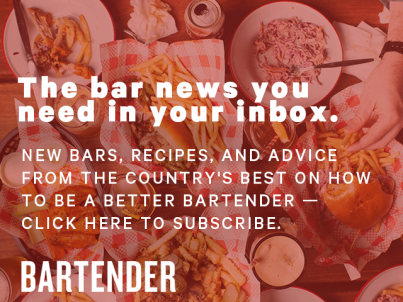 &nbsp
A number of Clover Club recipes call for raspberry syrup in place of the grenadine we've used here, and that makes a fine drink too. But with your own grenadine, the drink becomes a little moodier, a little rounder.
We've taken our cues from one of the earlier recipes for the Clover Club — and one of five variations on it — from Cocktail Bill Boothby's World Drinks and How To Mix Them. What we like about his version is that it calls for grenadine, rather than the more common raspberry syrup. Boothby also reckons you should grate a garnish of nutmeg atop the drink, adding a spicy aromatic note to the mixture, and we reckon he's right.
Check out the video below to watch Riley St Garage's Aasha Sinha mixing up the drink.