You might have noticed there's a bit of a trend toward whisky in general at the moment. Everywhere you look there's another whisky bar opening up, as punters embrace the dark spirit. But there's a subsection of whisky that seems to be growing in popularity — provided that supply can keep up with demand. That's right, Japanese whisky is popping up in bars around the country and although many bars have just a small selection, say a Yamazaki here and a Nikka there, some bars have gone all in on the stuff. We take a look at some of the best places to wrap your lips round a glass of the whiskies of Japan — this list isn't conclusive, so if you've got some favourites, let us know in the comments.
Uncle Ming's
49 York Street, Sydney
unclemings.com.au
We reckon that when it comes to who has the largest selection of Japanese whisky in the country, it's a toss up between the hidden-away pleasures of Uncle Ming's, or Melbourne's Heirloom. Uncle Ming's, at last count somewhere around the 60-odd figure. Have a chat to Flynn Mclennan, Uncle Ming's bar manager: you'll walk away with a better understanding of the range of Japanese whiskies out there.
ADVERTISEMENT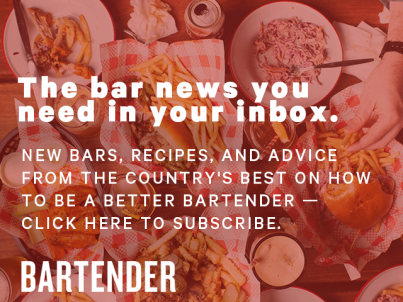 &nbsp
Heirloom
131-135 Bourke Street, Melbourne
heirloom.com.au
So, do we perhaps have a winner? What we like about Uncle Ming's and Heirloom is that they've both told us they have over 60 Japanese whiskies available (Heirloom has 75 at last count!), but that there's "more on the water". Apparently there is no end for manager Kelvin Low's Japanese whisky thirst; our drinking is better for it.
The Baxter Inn
Basement/152-156 Clarence St, Sydney
thebaxterinn.com
Of course this Sydney-based and world-renowned whisky den has a selection of Japanese whisky available — they number somewhere around 30.
Whisky & Alement
270 Russell Street Melbourne
whiskyandale.com.au
Whisky & Alement are making waves as Melbourne's premier whisky specialists, so it's not surprising to find out they have got a fair selection of whisky from Japan. We're told that their number is about 20 — and they do a fair trade in Whisky Highballs too!
Tokonoma
490 Crown Street,
Surry Hills
toko-sydney.com/tokonomalounge
Surry Hills's Japanese mainstay, Tokonoma, was flying the flag for Japanese whisky and Japanese spirits like shochu long before the trend caught on.