We're continuing our series of interviews with women in the bar industry. The condensed versions of these interviews can be found in the April issue of Australian Bartender. Today, meet Sarah Fulford — a Rookie of the Year 2013 finalist — from Lily Blacks in Melbourne.
Sarah Fulford
Bartender, Lily Blacks
How have you seen the 'boys' club' of the bartending industry change?
I realised it was a male dominated industry when I started, so I knew there would definitely be challenges being the minority. That being said, these challenges haven't been from the so-called 'boys' club'. These challenges have arisen from consumers' ideals and expectations of what a bartender should be. In my encounters a lot of customers think the male bartender will be more knowledgable, have better skills, etc. In these circumstances, personally, the 'boy's club' have had my back and have always been advocates for females in the industry. I think we need to stop looking at the 'boy's club' in such a negative light just because they are the bigger piece in the pie graph of this industry.
ADVERTISEMENT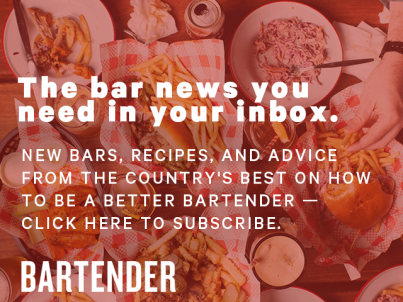 &nbsp
Are women well represented in Melbourne bars?
I'm definitely seeing more females coming into the cocktail scene in Melbourne which is great. Most Melbourne bars have females behind the stick, some more than others. There are less females in the industry so you are never going to see as many in the top end bars.
Tell us a bit about how you got to be where you are today
I started in cafés and restaurants as a teenager and moved into nightclubs while I was at university. I did a stint managing a large gastronomy pub for a while before turning to cocktail bars. My first cocktail gig was at Match Bar & Grill followed by some experience in wine focused restaurants and then Lily Blacks, which is where I am today.
Are there any women in the industry that served as a role model for you? 
I have had some incredible role models growing up in the industry but they have all been male. That being said it was reading about Australian bartenders such as Jessica Arnott and Krystal Hart who made me strive to be a better bartender. These women were up there with the boys every step of the way and are now brand ambassadors which is fantastic to see.
Do you think "best female bartenders" lists are helpful, say, in raising the profile of women in the industry, or is it a bit patronising?  
I don't think lists need to be gender specific, (she wrote whilst writing an article for a women's edition of Australian Bartender). We are not in the Olympics where males and females are separated because males are biologically stronger and faster. It's bartending at the end of the day, we can all read the same books and all learn the same skills.
Do you think there are barriers that women face in the industry that men don't have to contend with? 
There will always be barriers faced by females that males don't contend with and vice versa. This is something that comes into everyday life, not just bartending. Consumers perceptions of a bartender are definitely changing and is is largely due to more females behind the stick and general presence in the industry. The way that I see it there are some kick-ass bartenders out there, male and female, who are doing amazing things for the industry.