We're continuing our series of interviews with women in the bar industry. Today, we speak to bartender Stephanie Haile from Sydney's Mojo Record Bar.
Josie Blanchard
Beverage Manager, The Milestone Group
How have you seen the 'boy's club' of the bartending industry change?
Being somewhat removed from the rest of the country, Darwin doesn't really have the luxury of being a 'boy's club'. Talent, passion and dedication are given respect over gender.
Are women well represented in Darwin's bars?
ADVERTISEMENT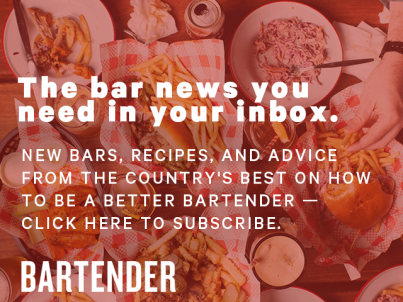 &nbsp
There are some very talented female bartenders in Darwin; being a small bartending community we are lucky that we have a culture of supporting each other, sharing resources and advice.
Could you tell us how you got to be where you are today?
I grew up in North East Victoria, in an amazing hub of foodie activity: spectacular regional produce, lots of festivals and a strong focus on good customer service.
Since moving to Darwin seven years ago I have been fortunate to only work for employers who are passionate and dedicated, not only to providing the best experience for their customers, but to inspiring and instructing their staff and bringing the Darwin bartending community up as a whole. For the last three years I have worked for The Milestone Group, moving between multiple venues including The Deck Bar and The Arch Rival. I am currently based at CHOW, our newest venture: A Southeast Asian restaurant with fun, friendly service and a really strong beverage focus.
Do you think that "best female bartenders" lists are helpful, say, in raising the profile of women in the industry, or is it a bit patronising?
Mostly I find it objectionable, I don't care which women are better bartenders than other women, I want to know how good they are in comparison to all bartenders.