There's a new spirits distributor on the block, and they're bringing to Australia this choice New Zealand gin for the first time.
HMH Beverages was founded by Andy Harris and Jake Hauville, and their first product is Broken Heart Gin.
"Broken Heart gin for HMH is a brand that we can set a solid platform to grow both through the On Premise and Off Premise. Since the bottle is truly striking to look at, with a taste profile which is both elegant and traditional, Broken Heart can really stand up against other great gins in the Australian market," said Harris.
The gin is produced by Annie Robertson and Joerg Henkenhaf from Arrowtown, New Zealand. The gin came about after the death of Roberston's partner and Henkenhaf's friend, Bernd Schnabel, from cancer in 2012. German-born Schnabel was fond of distilling his own alcohol at home, and it was the dream of both him and Henkenhaf to one day produce a gin together.
ADVERTISEMENT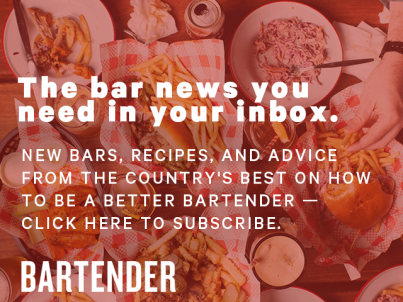 &nbsp
And it's a good gin, too. It is made in a traditional style, with 11 botanicals in the mix, and has taken out a silver medal at the International Wine and Spirits Competition in London in 2013.
For more information email andy@hmhbeverages.com.