Interviewed by Alex Ross & Chanel Liquori
Since the days of Ada Coleman, females have been behind the stick next to their male counterparts working 12-hour shifts, shaking up a storm and creating banging drinks.  We asked some of our nation's best male bartenders who they'd back as their lady mixtresses.
Krystal Hart
Brand Ambassador, Brisbane
What is the biggest hurdle you've had to overcome in this industry? 
ADVERTISEMENT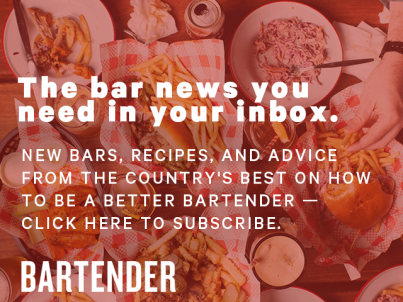 &nbsp
As a bartender, the greatest hurdle I've had to overcome is being able to manage the pressures associated with being competitive. I've always been my biggest critic, and sometimes competitions can get the better of me. I've found I've got to be enjoying the ride otherwise the outcome
won't matter!
Do you feel supported as a bartender? 
Sometimes. I'm fortunate to have great support network, but in this industry especially during the silly season it can get overwhelming. Remembering to take time away from work is vital to refresh and reboot. Otherwise the 60hr work weeks coupled with the 60hr drinking weeks can get the better of you!
Marco Nunes
Papa Jack's, Brisbane
What makes Krystal the First Lady behind the stick?
She is a real professional and takes good pride in her work. Always ready to help and is probably the most likeable bar staff I know. The quality of her drinks is consistently awesome and you guaranteed to have a great time when working with her.
Would you be shaking in your boots if you ever had to go
head to head in a comp?
Totally! I know she is a fierce competitor and gives 110% to anything she does.