Moscow Mule
60ml Russian Standard Original
30ml lime juice
Ginger beer to fill
Add the vodka and lime juice to a copper mug. Fill with crushed ice and top with ginger beer.
The Rickey: surely this is the world's most popular cocktail? Well, if it were made properly it might be, and for what is essentially a spirit, lime and soda drink, it shouldn't be hard to do it. No doubt you've had a vodka, lime and soda at some point in your life. No doubt you've had an awful one: all mixer, rubbish ice, no good.
ADVERTISEMENT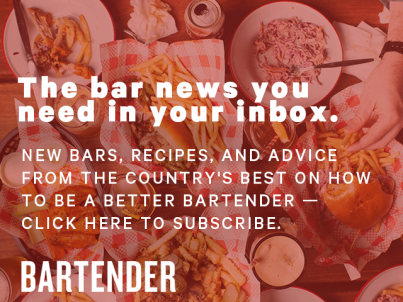 &nbsp
Russian Standard Original

Russian Standard is the Russian vodka these days. Flavour and aroma is spicy and slightly sweet with a long pronounced peppery finish. Suntory
But a properly made rickey is just the drink to have when you don't know what you're drinking. Whether you throw in gin or vodka, or opt for rye (as it is in Colonel Joe Rickey's original formulation) there's no denying this is a refreshing drink.
But if you need to kick things up a notch, well, you could do worse than the kick of this mule. Ginger beer gives this otherwise Vodka Rickey a little extra heft. And ginger and lime, well, that's match worth talking about.
The story of the Moscow Mule's invention involves, according to gaz Regan, either a marketeer or bartender. For a long time the established story was that it was invented by John G Martin, a spirits maker, and a guy called Jack Morgan, who ownsd the Cock 'n' Bull Tavern on the Sunset Strip in LA. Martin had the vodka, Morgan had the ginger beer and one of their girlfriends had access to copper mugs (or so the story goes.
But the drinks writer Eric Felten seems to think that it was a bartender at the Cock 'n' Bull, Wes Price, who invented the drink. He says that it came about as a way to get rid of surplus vodka — something that's hard to imagine these days – and ginger beer.