Recently island2island hosted a HINE Cognac masterclass for bartenders at Bulletin Place with Per Even Allaire from HINE and Jean Munos from Pelicano.  Together with the guys from Bulletin Place, they took us through the history of cognac, the HINE range and mixed us the bar's well-known Toffee Sipper cognac cocktail.
"Make little, but make it perfect"; that's the catch cry of the HINE Cognac brand according to Per Even Allaire.
The House of HINE is 250 years old, making it one of the oldest Cognac companies still in existence.  Over the generations, the Hine family members have devoted their energy and experience to producing the very best cognac by meticulous attention to detail and keeping only the exceptional.  In the world of cognac, Hine has created a unique style that sets its cognacs apart.
When asked why HINE doesn't have a VS in its range, Per Even responded, "Because we concentrate on Grande and Petite Champagne and making a VS means you wouldn't get sufficient ageing to get the true potential of the cognac.  In fact at HINE we say that you really need to age a cognac for 20 years before you see its true expression.
ADVERTISEMENT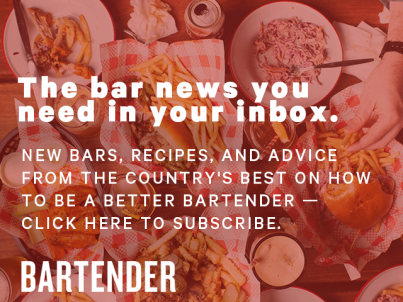 &nbsp
"Cognac is like a person.  The older it is, the more it will have to say, the more it will have experienced and more stories it will have to tell.  A young cognac can be interesting, but it will have less conversation."
While Per Even probably sips his cognac, the spirit is no stranger to cocktails.  Never without a cognac cocktail on its list which changes daily, the guys from Bulletin Place claim there's no harm in being playful when it comes to cognac.
"Our ethos is based around fresh produce and we approach things a bit like foodies.  Our daily list is inspired by what we pick up at the markets and that means our menus are seasonal.
"In summer you'll see a lot fresh fruit, in autumn we often add figs and in winter we play with vinegar for acidity and brew teas as we need to be more inventive.  With cognac cocktails, we keep it traditional and we like twists on the Cognac Sidecar, Mint Julep, Sazerac and Brandy Crusta.
"We'd encourage anyone wanting to make cognac cocktails to play around with it; use fruits and enjoy."
Bulletin Place Toffee Sipper
45 mls H by Hine
15 mls tawny (port)
20 mls Toffee Nougat T2 tea (acts like a light sugar syrup)
6.5ml apple cider vinegar
Dash of orange Angostura Bitters
Finish with a zest