Brisbane's Perryn Collier (Lychee Lounge) will soon be on his way to Italy, having taken out the Australian final of The Disaronno Mixing Star Lab competition on Tuesday.
Collier won the title with his drink, East Meets West, a reinterpretation of the classic Disaronno Sour (check out his recipe and drink below).
Collier will join the winners of the finals in 14 other countries in Italy, where they'll partake in a mixology boot camp under the tutelage of industry luminaries like Tony Conigliaro and flavour and food scientist, Rachel Edwards. There, Conigliaro will explore the relationship between the taste, science and creation of drinks, and Edwards will delve into the science behind the flavour profile of Disaronno, arming bartenders with knowledge, tools and techniques to take their mixing further.
ADVERTISEMENT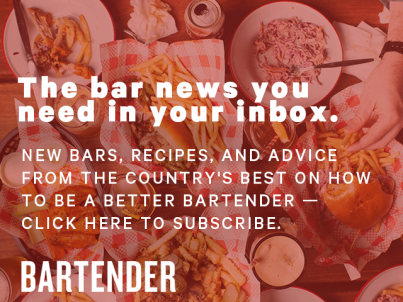 &nbsp
 To find out more, visit: themixingstar.com and check out a video at themixingstar.com/it_IT.
East Meets West
45ml Disaronno
22.5ml Fresh Lime Juice
1 Kaffir Lime leaf
15ml Tumeric / Lemongrass Syrup
2 Barspoons Yuzu curd
Garnish – Kaffir lime leaf rubbed on rim and placed on top of drink
Glassware – Asian style cup