Shearston and Sanceau at last year's Most Influential List party during Sydney Bar Week
The duo behind Brisbane's Public, Bonnie Shearston and Tom Sanceau, are planning a new bar, due to open mid-August.
The bar will take up residence in a small space on Gresham Lane in the Brisbane CBD next door to The Gresham, Shearston said.
"We want to offer a really fun, lively laneway venue with good music (think old school hip hop meets Brooklyn block party) great service and amazing product," she said.
Called Red Hook, they're taking their food inspiration from American food trucks. "These guys manage to bust out some of the most incredible food from the smallest of spaces, so this is what we want to emulate," said Shearston. Though Shearston was reluctant to give too much away, they'll be serving brisket, burgers, dogs and more, she said.
ADVERTISEMENT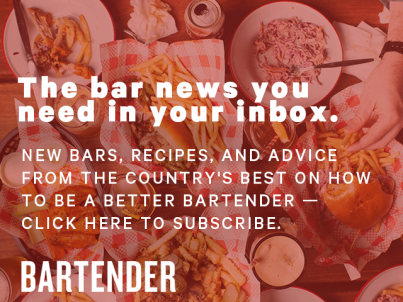 &nbsp
The drinks offering will be "simple and fun — a small yet eclectic mix of beers, a carefully thought-out, easy going wine list and a few simple mixed drinks."