A couple of Sydney bartenders are jumping into the hospo ownership game, with the opening next month of Longtime Restaurant & Bar in Brisbane's Fortitude Valley.
Ryan O'Keefe and Keegan Hartslief — you may recognise him from a Bartender photoshoots such as this one — are the two barkeeps moving to Brisbane from Sydney's Pocket Group to join a team that includes executive chef Angelo Valente (who is behind Brisbane's Peel St restaurant), and business partners Tyron Simon and Nick Woodward.
The Thai hole-in-the-wall restaurant is billed as a "food-centric late night drinking house." Hartslief tells us the food will be "authentic and fresh," and they're going to great lengths to achieve that.
"We have even recruited some of the Thai Royal family's personal chefs and are teaching them English as we speak," he said.
ADVERTISEMENT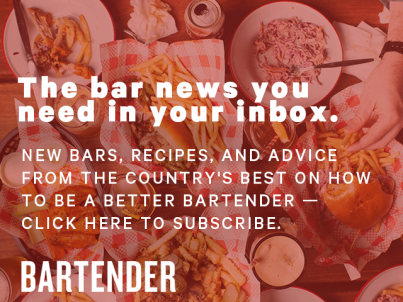 &nbsp
Both the food and drinks will draw on traditional as well as forward-thinking ideas, with Hartslief telling us to expect "innovative and fun drinks."
They're also brewing their own beer. Called Horny Elephant Ale, they're promising that each beer sold will help aid elephant conservation and rehabilitation efforts in Southeast Asia.
Longtime Restaurant & Bar is opening early July, at 610 Ann Street, Fortitude Valley.