By Sam Bygrave
Brisbane's Caxton Street is only a stones throw away from Suncorp Stadium — that place, if you ask me, more properly known as Lang Park — and that means that you get the usual kinds of venues nearby that cater to big crowds. Well, one bar, Statler & Waldorf, are doing things a little differently.
They're focused on good drinks, good food and a different kind of vibe. You'll still find a TV on the wall so you can checkgame scores, but this is a more traditional kind of pub — with gastronomy at its centre.
ADVERTISEMENT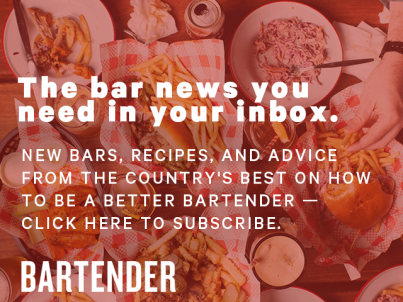 &nbsp
They're not the only guys doing things differently. Right next door is Lefty's Old Time Music Hall which does a banging trade late night (and where you might find the crew from Statler & Waldorf after their place is closed).
We asked owners Jay Lambert and Steve McDermott about what they're doing and some of the challenges they've faced in running a 300 capacity venue.
How did the bar come about?
JL: We were looking at opening a cocktail bar and this opportunity came up to buy an existing business in a good spot so we hit it up.
Can you tell us a little about the inspiration for the bar?
SM: The inspiration was purely from the site itself. The location, the surrounding businesses and just the look and feel of the place. We then just got really excited about creating a gastropub where we would want to hang out on our day off.
Why did you choose the name?
JL: It works on a bunch of levels. It sounds like an English pub name and it's also the name of the muppets on the balcony who are actually named after the two iconic hotel chains in the states. Steve and I are also just two muppets running a pub and it also takes the micky out of whinging patrons (ironically they don't get it).
How long from idea to opening day, did it take to get the bar open?
Four months of contract negotiations and nine (sleepless) days from getting the keys to opening the doors.
What were some of the challenges you faced getting the bar open? 
SM: Time restrictions most definitely! We had a really tight budget too, it was just such a relief to get the doors open and serve some customers. The site was left in a pretty poor state by the previous owners also. Thankfully we had lots of helpers who were happy to be paid in beer and takeaway!
How has it been received by the public so far?
SM: Great! We feel we have really hit the mark with the general public, I think everyone can appreciate the simplicity, the quality and creativity. They also love that the owners are waiting tables, pouring drinks and cooking the food.
Can you describe how your bar fits in to the local area?
SM: The place fits in conceptually as it does geographically on Caxton Street. We are right between some big business pubs, some top restaurants, late night venues and neighbourhood bars. We are also creating a destination for diners and drinkers, not just feeding off the crowds from Suncorp Stadium.
Could you describe the food offering? 
JL: Pub grub done proper. Chef goes to the markets himself and we make as much as we can in house including bread and pasta. Local produce where it's better and ethical produce where commercially viable. We also house bees!
What can punters expect from you in terms of drinks? 
JL: Quality, fun and fast drinks with a dash of theatre. We don't have any shakers, so everything is swirled in a Gallones, batched or on tap. The only thing we shake is a batched Espresso 'Jartini', you just add your spirit of choice shake and serve. Did I mention we have a vice and a drill with a hole saw for our branded coconuts?
What do you think about the eating and drinking scene in Brisbane right now? What would you like to see more of?
JL: The scene in Brisbane is in a great place at the moment with a variety (mostly Americana) of venues opening up all the time. More venues opened by industry people will always going to be great for the scene.
What else is on the cards? 
JL: We plan on opening another venue 18 months from when we opened this one, but being 300pax and a work in progress we need to get this right before shifting our focus.