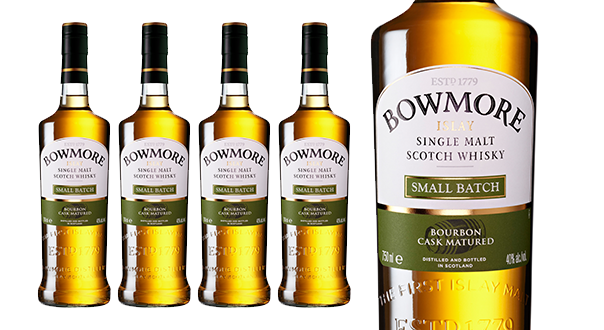 Islay whisky makers, Bowmore, have released a new addition to their range called Bowmore Small Batch.
"This is the first new extension for six or seven years," Gordon Dundas,  Bowmore's global brand ambassador, told Australian Bartender. "And really what it was was we wanted to produce a whisky that we felt totally envisaged Islay itself. Bowmore's renowned for balance, but I think when you nose this you really pick up this wonderful aroma of bourbon casks, but there's still that hint of sea air, and that hint of standing relatively near a bonfire — but you're not right in it. And that's what I like about this, it breaks that idea that people think that Islay whiskies are all smoke; it's totally not the case with this."
Dundas puts he balance of the whisky down to the way it has been made, using first and second fill ex bourbon casks.
"It's the way we've made it, and it's made in small batches," he said. "It's made in small batches of first fill casks, to give you that intense vanilla and wood spiciness — it would be a very different whisky if it were just first fill. With the second fill, you get more of that creamy, complex, sweet malty character that you pick up in this, and it's the combination of the two, and using various ages as well, has made this a fantastic whisky to add to the range."
ADVERTISEMENT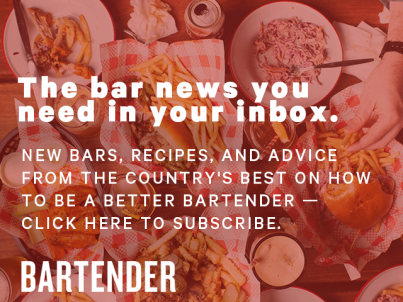 &nbsp
Suntory Australia is releasing the whisky to the trade in the coming weeks. It will positioned at a price point just above the Bowmore Legend, meaning it will be a natural go-to whisky for cocktail bartenders.
"I think it's also great because it can be drunk many different ways as well," said Dundas. "It's perfect for cocktails, I think it'll be highball-tastic in Japan because it's just perfect for that style, [or] with ice — however you want to drink it. It's as refreshing as a whisky can be."
For more information contact your Suntory representative.