Story by Tom Hollings
Tom is the owner of innovative online wine store, DifferentDrop.com, which sources and sells unique and small production wines from Australia's best boutique wineries.
Pinot noir has been and remains a hot topic in Australian wine. It is widely considered the 'holy grail' of winemaking, with producers around the globe trying valiantly to emulate the enchanting Grand Cru wines of the variety's home in Burgundy.
With styles, quality and prices varying dramatically and unpredictably, pinot noir is a variety that can often throw up throw questions than answers!  Here's a brief guide which should arm you with the bullets to keep your pinot curious customers happy.
The Taste of Pinot Noir
Pinot noir is definitely a lighter bodied red wine, known for its highly perfumed bouquet and delicate flavours.  Its flavours range from fruits including cherries, strawberries and raspberries, through to more earthy, spicy and meaty characters.  The variety is quite acidic and low in both tannins and alcohol.
ADVERTISEMENT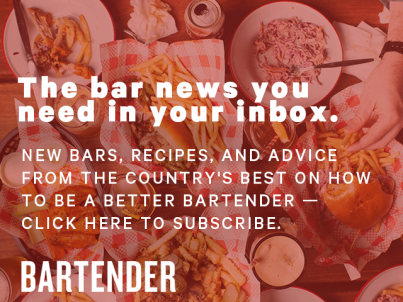 &nbsp
The taste and style of pinot varies hugely wherever it is grown.  As a basic rule of thumb, the coolest pinot growing regions like Burgundy, Oregon, New Zealand, Mornington Peninsula and Tasmania will create wines firm in structure and more aromatic and earthy, while the slightly warmer regions like California, Yarra Valley and Adelaide Hills will be fruitier and often more full-bodied.
Pinot Regions
As I mentioned pinot noir's home is definitely Burgundy in France.  Here it has a long (and complex) history, and now lays claim to produce what are undeniably some of the world's finest red wines.  They have a price to match however, with the top Grand Cru wines selling for thousands of dollars per bottle.
Pinot is grown in other European regions, most notably in Alsace and Sancerre in France, Germany (where it is called spätburgunder) and Italy (where it is known as pinot nero).  It is of course also one of the three primary varieties that goes into Champagne.
Within the 'New World', the most famous pinot noirs come from Oregon and California in the USA, and Central Otago and Martinborough in New Zealand.
And here in Australia?  The Victorian regions of Yarra Valley, Mornington Peninsula, Geelong, Gippsland and Macedon Ranges have traditionally led the way, with most of the established pinot powerhouses coming from within the state.  Recent times however has seen Tasmania rocket into contention as our leading pinot producing region, with Adelaide Hills, Pemberton and NSW's Southern Highlands taking positive strides.
The Pinot Problem
You may have noticed that pinot noirs are often the most expensive wine on a wine list, and there's a good reason why.  Growing in tightly packed clusters and very thin-skinned, pinot is as susceptible to disease as any other grape.  Yields are often low, with much care required to produce fruit of a high enough quality.  The final price of the bottle on the shelf is a result of this extra effort and limited supply of fruit.
When done well though, pinot noir is absolutely worth the extra expense and one of the true joys of wine drinking.  Its complex aromas and flavours and ability to match with food (anything from salmon through to duck) make it a must try for any serious wine lovers. Being lower in alcohol it also fits in well with the increasing trend amongst consumers for 'lighter' wines.
While our local examples have some ground to make up on the French, the quality of Australian pinots is absolutely on the improve. There is a much greater willingness to experiment with complexity-adding winemaking techniques like wild yeasts and use of whole bunches, and also a determination amongst many makers to craft single vineyard examples that truly express the 'terroir' of their sites.  These are some stunning wines, and across the board the value for money is excellent when compared to our foreign counterparts!