Distillery: Stolichnaya
The Expert: Meagan Sacher
Role: Global Brand Ambassador
Length of time in role: 2 years as Global ambassador, 4 years total with the brand
ADVERTISEMENT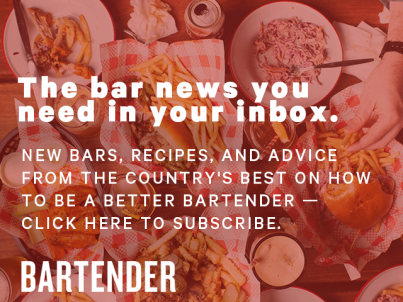 &nbsp
Can you briefly describe the production process/distillery setup?
Stolichnaya Vodka is rather unique in that it controls the entire production process from grain to glass. There are two distinct facilities used to produce Stolichnaya – the first is the Talvis distillery, located in Tambov, Russia. This is also the region where Stolichnaya grain is grown on company-owned farmland, then harvested, fermented, and distilled. Stolichnaya is distilled just three times, in order to retain the subtle taste and smooth character of fine Russian wheat. To maintain Stolichnaya's original, bold character and legendary smoothness, only the highest quality Alpha spirit is taken from the distillation run and used in production.
From here, the raw alcohol is then transported to the state-of-the-art Latvijas Balzams facility in Riga, Latvia, which was re-built in 2009 at a cost of $US100 million. Once in Latvia, Stolichnaya Premium Vodka is blended with water to the appropriate ABV percentage, then filtered twice through super-fine Quartz sand, once through Russian Birch Wood charcoal, and once through fine cloth.
To produce its ultra luxury vodka, Elit by Stolichnaya, Stolichnaya utilizes a unique and proprietary freeze-out filtration process. Inspired by the centuries-old Russian tradition of leaving casks outside in plummeting winter conditions, the liquid is chilled to exactly -18°C, binding final impurities to one another. At this temperature the liquid densifies and moves slowly through ion-charged carbon filters, which removes those final remaining impurities. The result is an exquisitely pure liquid full of character.
What base materials do you use for your vodka, and how do they contribute to the final flavour?
Stoli is produced exclusively from Russian grain, primarily winter wheat, which gives it a toasty, cereal-like flavour. There is also a small percentage of rye, which is responsible for the peppery and spicy overtones. A well- balanced and pure water source is rather important as well, as it helps to define the final consistency and mouthfeel of the vodka. The water used to produce Stolichnaya is pulled from artesian wells on site at the Latvijas Balzams facility, and is perfectly balanced to enhance the flavours of the winter wheat and rye.
What do you look for in a top quality vodka?
Overall I like a vodka to have a distinctive taste.  There is a notion that vodka should be tasteless, but this is really a new-age idea. Traditional vodka is meant to be bold and spicy and can really hold up in a cocktail. I'm not keen on vodkas that don't taste of anything, particularly in a mixed drink.  If I'm drinking vodka neat or on the rocks, then I like it to have a slightly more delicate profile with a long, clean finish.
Distillery: Polmos Zyrardow, Belvedere Vodka
The Expert: Claire Smith
Role: Head of Spirit Creation
Length of time in role: 11 years
Can you briefly describe the production process/distillery setup?
Dankowskie rye is harvested and fermented from 9 agricultural distilleries for Belvedere Vodka. For Belvedere Unfiltered, one single estate is used for the cultivation, harvest and fermentation of Dankowskie Diamond rye.
These raw spirits are sent from the agricultural distilleries to the Belvedere distillery where the spirit is cut with water to around 40 to45% ABV and then further rectified across three further columns.
The resulting spirit is reduced from 96.5% ABV to bottling strength with proprietary well water and filtered through cellulose. Belvedere Vodka goes through a further charcoal filter.
The vodka is then bottled on site at Polmos Zyrardow.
What base materials do you use for your vodka, and how do they contribute to the final flavour?
Dankowskie Rye is used for Belvedere Vodka. A high starch rye, chosen for its flavour profile which, once distilled delivers aromas of vanilla and cream, and on the palate is expressed by notes of almond, Brazil nut and toasted rye bread. For Belvedere Unfiltered, Dankowskie Diamond rye is used; a low starch, bakers grade rye which delivers atypical rye characteristics such as a fresh citrus and spearmint notes on the nose.  The palate is soft and mellow with notes of fresh rye bread, a bright, natural salinity with tertiary notes of spearmint, honey and white pepper.
How important is the level of alcohol in your vodka when it comes to the final taste in the glass?
The ABV of Belvedere is important as this represents an optimum balance  of purity and character; the water acting as a pure, neutral backdrop for the characteristics of the rye grain to be expressed. However, it is important to also recognise that personalisation of the spirit can be reached through additional dilution, and this will impact how the spirit is experienced. Small amounts of dilution opens the spirit further, and it is important that the vodka's bottling strength allows for the characteristic of the spirit to be expressed when mixed.
What do you look for in a top quality vodka?
An elegant balance of aroma, texture and flavour which is being delivered from the raw ingredient as accessed through a slow fermentation and sensitive distillation. In addition, there should be an absence of artificial augmentation. Finally, there should be a sense that the distiller is celebrating noble raw ingredients, rather than distilling to reach neutrality which for me, is the anathema to a vodka with substance, and thus quality.
Distillery:  Tito's Handmade Vodka
Name: Tito Beveridge
Role: Founder/Master Distiller
Length of time in role: 19 years
Briefly describe production process and setup
We make our own stills and filters.  We use pot stills like they do with single malt scotches and french cognacs to handcraft a sipping vodka.  It is distilled 6 times and filtered through activated carbon.
What base material and how do they contribute?
We use 100 percent corn.  It imparts a little sweetness and subtle vanilla and caramel notes.  If you cook it right you get it super clean but with body and a story.  As an added bonus corn is naturally gluten free.
How important is the level of alcohol when it comes to final taste?
Not too important. Even when it is straight from the still it has the same characteristics.  It is looking for water so it disappears in your mouth but you still taste the sweet notes from the corn.  You can drink it straight out of the bottle at 80 proof or pour it on ice, a  martini, or with water or in a cocktail and it is still the same.  It not only tastes good but gives a nice easy buzz and leaves you feeling good in the morning, which is really important to me.
What do you look for in a top quality vodka? 
I cant drink other people's vodka.  These days I am too picky.  I keep tasting where they messed it up or something they didnt take out that they should have.  I end up with a headache.  So I guess I look for a Tito's Handmade Vodka label in a top quality vodka.  I tell everyone, take 2 glasses and warm, straight up put your favorite vodka in one and Tito's Handmade in the other and try them side by side.  And then you know.  Then go out one night and only drink Tito's Handmade Vodka with club soda or water, stay away from all the sugary mixers and see how you feel in the morning.  It will change your life!
Distillery: Absolut Elyx
Name: Krister Asplund
Role: Distiller, Elyx
Can you briefly describe the production process/distillery setup?
Compared to the original Absolut Vodka, the distillation method for Absolut Elyx is the same, however, the process of handling the products is different.
The single estate wheat, the handcrafted distillation and the 1921 copper still are three equally important elements contributing to the liquid silk taste and texture of Absolut Elyx.
There are only a handful of people that know how to use the old still, since it is not run by any computers. It's an inherited skill and knowledge that has been passed down by generations since the 20s.
What base materials do you use for your vodka, and how do they contribute to the final flavour?
Absolut has a philosophy called 'One Source. We believe that producing vodka in one location with local ingredients gives us complete control of all stages of the production and ensures that every drop meets our high quality standards. With Absolut Elyx, we take one source one step further. Every drop of Absolut Elyx is distilled in our vintage copper still, and it is 100% traceable. The carefully selected estate wheat comes from Råbelöf, and the pure water comes from our own pristine well upon which the distillery rests.
How important is the level of alcohol in your vodka when it comes to the final taste in the glass?
After the initial launch of Absolut Elyx, we did a sensory tasting which showed that at 42,3% the hallmark silkiness is accentuated. Increasing the ABV from 40% to 42.3% improves what was already an exceptional drinking experience.
What do you look for in a top quality vodka?
The past few years have seen a wave of super premium vodkas that have been mostly about image. Absolut Elyx is something different. It's the unique combination of traditional handcraft, copper distillation and human supervision through every detail of production. It is a luxury vodka for those who value integrity, and can discern genuine quality. Absolut Elyx brings something new to the market and it defines a new category of luxury vodka.