ISLAND2ISLAND WHISKIES TRIUMPH AT 2014 SCOTCH WHISKY MASTERS
island2island's premium whisky portfolio picked up six awards at this year's Scotch Whisky Masters.  The competition aims to find and reward the finest Scotch Whisky brands on the world stage.  Chaired by The Spirits Business and a panel of leading spirits specialists, the Scotch whiskies are judged in a blind tasting, to discover the Scotch Whisky Masters of 2014.
Brittany Page, brand manager at island2island, said, "It's not often a whisky gets judged solely on its liquid alone.  No matter what whisky critics and writers believe, existing brand perceptions and conceptions will always play a part, so to win awards purely on the quality of what's in the bottle is something to be celebrated.
ADVERTISEMENT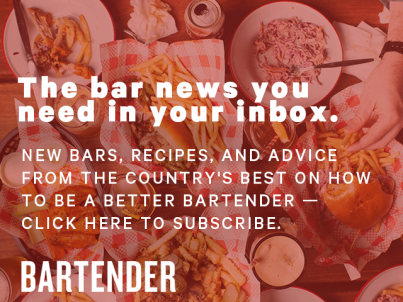 &nbsp
"We are supremely proud of our portfolio of award winning whiskies in Australia.  It's testament to our rigorous selection process for premium spirits.  The Australian palate is evolving and customers and consumers are demanding higher quality spirits as represented within the island2island portfolio.
"We believe that each of our whiskies is special in its own right and developing a loyal following of discerning drinkers.  All of our whiskies are excellent choices for pairing with food, for enjoying neat or as a key ingredient in cocktails.  We will continue to search to bring interesting, premium whiskies to our customers."
island2island's whisky awards at the Scotch Whisky Masters include:
Highlands & Islands up to 12 years old
Deanston Highland Single Malt 12 year old – Master
Ledaig Single Malt 10 years old – Gold
Islay up to 12 years old
Bunnahabhain 12 year old – Silver
Islay up to 18 years old
Bunnahabhain 18 year old -Silver
Islay up to 25 years old
Bunnahabhain 25 year old – Gold
Islay No Age Statement
Bunnahabhain Toiteach – Master
Visit www.island2island.com.au for more information