One event at this year's Tales of the Cocktail promised something new from Angostura — it wasn't going to be a new bitters, nor was it to be a new rum, they promised. And what they unveiled surprised more than a few people.
It's a brand new amaro, called Amaro di Angostura.
It's a release that makes sense: Angostura says its recipe is based upon the process they use to make their aromatic bitters. Weighing in at a 35%ABV, Australian Bartender was told that the recipe underwent tweaks through consultation with spirits professionals and bartenders (the first draft of the spirit was a touch sweeter, we were told; input from the bartending community led to a drier version being released).
It's an accessible amaro, and as you'd expect it possesses a familial resemblance to the iconic Angostura aromatic bitters. Just one whiff of this stuff and you'll be thinking Angostura.
ADVERTISEMENT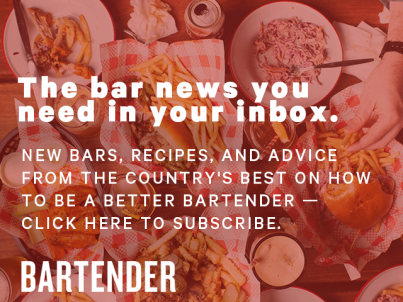 &nbsp
On the palate it is round and generous, with good texture, and offers up flavours of hard spices, caramel, and liquorice. It is tasty stuff indeed.
It is being released in the US from October. The Australian distributors of Angostura bitters and rums, island2island, tell us that Amaro di Angostura will be available here in the first half of 2015. It's a release worth keeping an eye out for.