There's been a few top-notch booze books released of late, and this one is one bartenders — particularly you rookies new to the industry — might want to pick up.
Jeffrey Morgenthaler is a name that is familiar to most bartenders who have been around a while and have browsed, googled and scraped the interwebs for precious nuggets of cocktail history, recipes, and tips. He is behind the informative blog, jeffreymorgenthaler.com, in which he writes about everything to do with drinks — from recipes to history, to more utilitarian topics like the best shoes to wear on a long bar shift. He is also the bar manager at Clyde Common in Portland (which, incidentally, took out the win for Best American Hotel Bar at this year's Spirited Awards) and writes a drinks column for Playboy. See, we really do read it for the articles.
And now, figuring there was a dearth of material on bartending technique (as opposed to the great ocean of recipe books out there), he has written and released The Bar Book: Elements of Cocktail Technique. On his website, Morgenthaler describes the book as "a book that shows you exactly how a professional bartender does every last thing pertaining to the making of a quality cocktail, from handling citrus, to exploring simple and compound syrups, to shaking, stirring, infusing, garnishing, and even using a blender in the proper way."
You can pick up a copy on Amazon (of course) or through Cocktail Kingdom's American site.
ADVERTISEMENT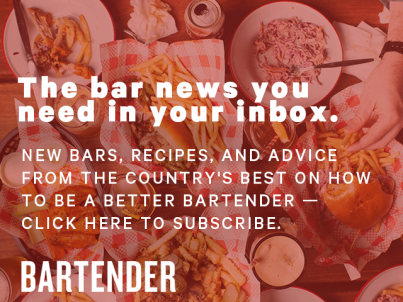 &nbsp