A couple of years ago, when you said the word 'whiskey' it seemed everyone was talking about rye; this year, however, the whisky on everyone's lips is Japanese.
With that in mind, the first Bartender Workshop we've got lined up for this year's Sydney Bar Week is a masterclass on Japanese Whisky, presented by Suntory Whisky — they know a thing or two about the topic.
For this workshop they're going to dive into the art of making Japanese whisky; you'll get a deeper understanding of how their distilleries operate, and, of course, you'll get a good taste of the stuff itself.
To attend you'll need a $25 workshop day pass, which gets you to all the workshops on Tuesday the 30th of September. Make sure you don't miss out as there's only limited seats for the day — to book  your ticket to the workshops, click here to download the booking form.
ADVERTISEMENT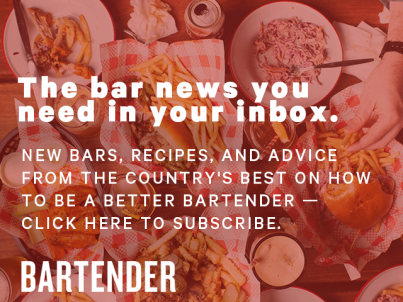 &nbsp
Check out the list of other workshops taking place that day — your day pass will get you access to each workshop.
Bartender Workshop 1
Japanese Whisky Masterclass  presented by Suntory Whisky
Time: 11.30am – 12.15pm
Discover the art of Japanese whisky and gain an insight into Suntory's highly acclaimed whisky distilleries, presented by Club Suntory.

Bartender Workshop 2
The race to stock the geekiest brands in on!
Time: 12.30pm — 1.15pm
Panel: James France, Vanguard Luxury Brands; Stu Gregor, Four Pillars Gin; Sven Almenning, Speakeasy Group;  Ben Davidson, Pernod Ricard; Jason Williams, Group Bars Manager Keystone

Bartender Workshop 3
"Craft Bourbon" – Presented by Woodford Reserve
Time: 1.45 – 2.30pm
What is a true craft Bourbon?  This masterclass by Woodford Reserve, a distillery which has pioneered innovative practices that have shaped the entire Bourbon industry.

Bartender Workshop 4
Bar Publicity & Advertising 
Time: 1.45 – 2.30pm
The do's & don'ts to promote yourself or your bar. Panel: Jeanine Bribosia – the crumedia, Corinne Mossati– Gourmantic, Ben Shipley – Everyday Drinking, Sam Bygrave – Bartender Magazine, Mike Enright – The Barber Shop

Bartender Workshop 5
Jalisco Heartbreak presented by Herradura Tequila
Time: 3.45 – 4.30pm
A glimpse into the sustainability of the Blue Agave & Tequila industries.