Martin Lange wins Hendrick's Hot Gin Punch Tournament in Vanuatu
This year's Hendrick's Hot Gin Punch competition set out to challenge bartenders to push their creative boundaries even further than previous competitions. Bartenders were challenged with bringing to life the ritual of creating and sharing their punches. Not an easy task, but one that opened up a whole spectrum of creative possibilities.
The 11 finalists have returned from the remote location of Tanna Island, Vanuatu this week, where they battled it out in an epic final which saw Martin Lange of Cobbler (QLD) taking out the title for 2014. Martin's creation, based on a shipwrecked scenario, was a fusion of his own creativity and flair mixed with the local delicacies of Vanuatu.
ADVERTISEMENT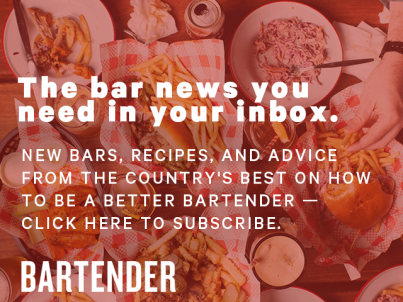 &nbsp
Martin has won a trip to the Hendrick's Gin distillery in Scotland as well as London to experience London Cocktail Week in 2014.
Hendrick's Gin (Australia & New Zealand) Ambassador, Sebastien Derbomez said "I'm humbled and overwhelmed with the spectacular standard of the drinks in the final. The ingenuity on display from the finalists as they integrated the local culture, rituals and ingredients into their creations was outstanding and really reflects the world class quality of bartenders across Australia & New Zealand.
"Holding the final in Vanuatu enabled us to communicate the unusual and adventurous personality of Hendrick's to the finalists."
The accomplished finalists who ventured into the jungle with Hendrick's were:
Adam Douglas, Palmer & Co, Sydney
Adam Meredith, Byblos, Brisbane
Alex Boon, Fourth Wall, Brisbane
Andrew Bennett, The Classroom, Perth
Giancarlo Quiroz Jesus, Hawthorn Lounge, Wellington
Joshua Dolman, Botanic Bar, Adelaide
Marco Nunes, Papa Jack's, Brisbane
Martin Lange, Cobbler, Brisbane (winner)
Nique Cacioli, The Noble Experiment, Melbourne
Orlando Marzo, Eau de Vie, Melbourne
Tom Egerton, Eau de Vie, Sydney