The lads at Sydney's Ramblin' Rascal Tavern — nominated for New Bar of the Year at this year's Bartender Magazine Australian Bar Awards — have been doing their bit to bring back brandy — cognac, in their case — to the masses. They're serving cognac in the convenient serving size of a house shot. The thing that seems to hamper the uptake of cognac and Armagnac by the public is the price of these products, which are often aimed squarely at the luxury market. But there's plenty of brandies out there worth knowing — some of which are made right here at home.
The grapes 
You might find whisky producers saying that where their barley is grown contributes to the final taste in the glass, and maybe they're right. But the grapes used for brandy, it's fair to say, are more expressive of where they're grown.
Cognac grape varieties: ugni blanc (also known as St Émilion), folle blanche, and colombard grapes. Producers can also include up to 10 per cent of sémillon, sauvignon blanc, jurançon blanc and montils. Despite the number of grapes permitted, it is ugni blanc that is most often employed (it accounts for 98 per cent of production), and it is used for its high acid wines and slow ripening. The high acid means that there are fewer sugars to convert to alcohol, resulting in base wines of nine per cent ABV. This results in a greater final concentration of flavour in the end distilled cognac.
ADVERTISEMENT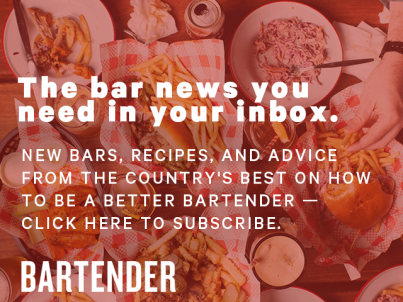 &nbsp
It also necessitates the longer ageing period that cognac often receives, as the new make spirit needs extended ageing to round off the rough edges of the flavourful spirit.
Sidecar

40ml St Agnes 7 Star XO
20ml triple sec
30ml lemon juice
5ml sugar syrup
Shake and strain into a chilled coupe. Sugar rim optional.
In Australia, brandies were originally made with the muscat grape (as a by product of needing fortified grape spirit for port production).
"St Agnes Distillery redefined the style of brandy made in Australia back in the 1920's," said Ben Horley, master distiller for St Agnes Distillery. "At this time most were being made from the muscat family of grapes and as a result were heady, highly pungent brandies. By using the neutral varieties as used in the Cognac region in France, St Agnes Distillery was able to craft a delicate, clean and elegant spirit that when aged in small French Oak casks creates a most distinctive and versatile spirit. The main varieties used today are colombard, palomino and doradillo," he said.
It's interesting to note that both the palomino and doradillo grapes that Horley employs are of Spanish origin, with palomino in particular being one of the grapes permitted for use in Brandy de Jerez.
The grapes for Spanish brandies grow in much warmer climates than grapes in Cognac; as a result there are greater levels of sugar in them, which means the base wines have a higher level of alcohol (around 11 — 14% ABV). This results in a less concentrated flavor than cognac, but a more generous and rounder palate is the result.
Horley said that the base wines for his St Agnes 7 Star XO come in at ABV levels similar to those in cognac and armagnac production.
"Special base wines are made in the winery at around 10% ABV," he said.
"These are then placed in our small pot stills where they undergo the first distillation. During this distillation only the hearts fraction is kept. This is then distilled a second time, again in pot stills and the hearts fraction is again retained with the heads and tails being discarded."
Brandy banter
Bottled at 40% ABV, St. Agnes 7 Star XO has a minimum age of 10 years, with portions of the blend 20 years of age.
The palate is smooth, dry, and long in flavour, with a nutty oak aftertaste. A super premium product that offers complexity, finesse and elegance.