Story & Photography by Tim Philips
With over a decade of experience on all corners of the globe, Tim Philips is the most awarded bartender to ever come out of Australia. He now co-runs and owns Bulletin Place in Sydney's Circular Quay.
"Jer-eth, south of Spain. Nope, not near Mallorca. Nope, not on the coast. It's kind of near a port I guess. But no, no beaches. They make sherry there….yeah, that stuff old people drink. I like it. It's actually really good!"
Two weeks after getting back from Jerez I'm finding it really hard to explain to people that don't work in hospitality the attraction of going to a part of Spain, in summer, on vacation, that's not near a beach. You explain to them that "it's the home of flamenco dancing" (not that I really care), and "It's the home of sherry", a style of wine that's enjoying a renaissance and a resurgence amongst in-the-know bartenders, and restaurants around the world.
I was exactly one of those guys. A guy that had tasted the beauty and delicate nuttiness a good quality fino had delivered. A guy that had taken advice, and poured a healthy splash of pedro ximenez on his vanilla ice cream. It was a light bulb moment. The same sort of moment a drinker realises that they like the taste of bitterness in their Gin and Tonic. Or they can actually drink a Negroni without cringing. It's a notch on the drinking-palate's belt! Sherry had become a little secret that I only cared to share with everyone I served a drink to. But I knew nothing about it, or at least as much as most of the other guys and girls that shared my secret. So I convinced my girlfriend Linn, that we needed to go there on our European holiday, not Mallorca.
ADVERTISEMENT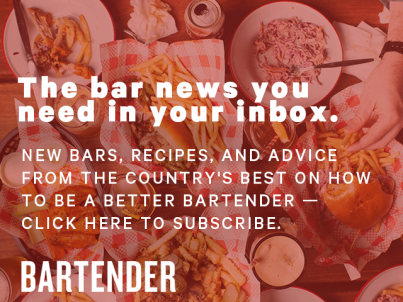 &nbsp
Let's get this straight: Jerez is not a place many young couples go to for a holiday. In fact, outside of the Jerez Horse Fair (held every year in May), the place is relatively uncorrupted by foreigners. This means 'authenticity' is all this city knows. Old men flood the local watering holes drinking cold inexpensive Cruzcampo cerveza, watching the bullfights in prime time. Flamenco singing buskers ride the streets on bicycles, looking for diners sitting outside of restaurants, and serenade the masses with stories of their ancestry heroes. And in every bar you go, a simple five words, and about 1.20 euros will get you a glass of history that's made this part of the world famous: "un copa de oloroso, por favor."
Before I romance about my love for a humble wine any further let's get the nitty-gritty out of the way.
Sherry is a type of aged wine, made solely in Jerez, Spain.
Sherry can be made solely from three grape types; palomino (dry), moscatel, pedro ximenex (sweet).
There are many types of sherry, both dry and sweet, that all are made with these three grape types.
Fino and manzanilla are both types of dry sherry made in the exact same way, except that manzanilla must be made by the coast in Sanlucar de Barrameda. This gives manzanilla a distinctive, salty characteristic (think coastal Scotch whiskies like Oban).
This is where things get a little more complicated…
Because sherry is an aged wine, ageing in barrels exposes the wine to elements like oxygen. This means you need to do one of either two things. You can create a naturally developing layer of yeast to cover the sherry and therefore cease oxidisation — this is called a 'flor'. This is the case with fino and manzanilla, and is called biological ageing (BA).
Or instead you can develop the wine's fermentation a little longer to get the booze level higher than 15% so the sherry will be less susceptible to oxidization. The resulting liquid can age easily in barrels without flor; this is the case with oloroso sherry. Olorosso sherry is generally between 15-18% alcohol, darker in colour, and heavier in flavor. This is called oxidative ageing (OA).
And you can make sherry with a combination of BA and OA: these sherries are called amontillado and palo cortado.
Every one of these different styles of sherry is made using the one, single grape varietal: palomino. From all reports palomino makes truly shit table wine, but stick it in a barrel and you're away.
Then there's the sweeter styles of sherry, pedro ximenez and moscatel. For these you need the said grapes to be dried out.  These grapes have a higher level of residual sweetness, and the drying concentrates the sugars in the grape, and is echoed when made into a sherry. This results in a wine that is up to 40 times higher in sugar than a fino. Pedro ximenez sherry is celebrated for its viscous, syrupy sweetness, as well as a nutty, buttery finish. A 'time-and-place' kind of wine. Much like a good tawny port.
I'm going to go out on a ledge and suggest you don't waste your time with pale, cream, or dolce sherry. These are the ones giving the industry a bad name. Do waste your time with trying Tio Pepe Palomino (they're the Nike of the industry, but still a decent a benchmark, easy to acquire, and a good place to start). Move your way up to fino from smaller bodegas (anything by Lustau, Bodega Tradicion, or El Maestro Sierra), try them with lemonade, tonic water, in Pina Coladas. Trust me. Then you're ready for oloroso and palo cortado.
Side note: Many years ago sherry vinegar was a sin of the winemaker's trade. A by-product of badly stored wine, nearly all bodegas refused to admit they had vinegar in their winery. Now, sherry vinegar is starting to be celebrated In the same way the great balsamics of Modena are, but at a quarter of the price. I picked up a bottle of 24-month aged pedro ximenez vinegar for three euros. Delicious.
Jerez in Spain is one of those European cities that time has completely forgotten about. Its streets are paved in stone, Its restaurants still insist on not accepting credit cards, Its people are friendly, but not overly. Remember, generally the only tourists this place attracts are those interested in flamenco dancing, horses, and old-people wine.
Like I said, sherry is making a resurgence. One based not on irony (see blue drinks), and one not based on warmer seasons (see tiki). It's one based on a long-standing tradition of ageing quality wine, in certain ways to create a product that is unlike anything else in the world. A wine that can be nutty, sweet, dry, savory, rich, light and complex. When I visited the bodegas, the people that ran them waxed lyrical about the sommeliers that had recently passed through. From Fat Duck to Noma, to Alinea and The Ledbury, each of their respected somms had 'researched' the great wines of Jerez, none of them hailing from a 'Spanish' restaurant.
Word again is getting out on the wonders of sherry. It's gaining popularity, which is inspiring. I'm happy to jump on its bandwagon, and stoked to fly its delicious flag. My explanation to those ignorant of its greatness knows no boredom. Sherry is the talk of the town once again.