There's been a lot of talk about Irish whiskey as the comeback kid of the spirits industry — heck, we've engaged in a fair whack of it ourselves here at Australian Bartender. Well, here's some solid, bricks and mortar proof that it's back. The opening of two new distilleries shows that it's here to stay.
On his recent trip to Australia showing off some very fine whiskey, Tullamore D.E.W. global ambassador, John Quinn (pictured), highlighted the opening of their brand new distillery this month. Quinn was here for a series of tastings and educationals with bartenders and consumers alike, and was visibly excited by the prospect of the distillery returning to its home in Tullamore. As the world's second-largest irish whiskey brand, they expect the distillery to be producing 1.5 million cases of Tullamore D.E.W. once it's fully operational.
They're not alone, either. Island2island, the Australian distributors of Writers Tears Irish Whiskey, tell us that the brand is set to complete construction on a new distillery come December 2015, with it becoming fully operational in 2016. They plan to make all four styles of Irish whiskey: pot, malt, grain and blended.
"The expansion of the distillery is undoubtedly great news," said Les Page, managing director for island2island. "Trade and consumer demand is most definitely on the rise and distributions are increasing year on year. It's a delicious whiskey  and is proving very popular in Australia both on and off premise, so we look forward to what the development might bring."
ADVERTISEMENT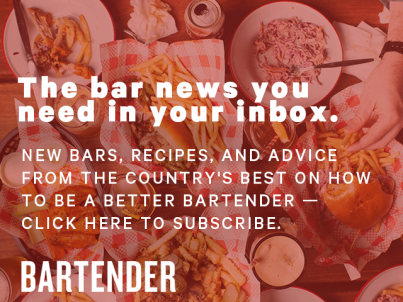 &nbsp