You may be wondering what Phil Bayly, the man behind the much-loved Sydney tequila restaurant, Cafe Pacifico, has been doing since he decided to call time on the restaurant last year. Well, he's been bringing tequila — and his passion for all things agave — to bartenders around the country, and this September during Sydney Bar Week he's teaming up with well-known agave aficionado Reece Griffiths to give you some Agave Foreplay.
We asked Bayly what they have planned and to tell us all about the event.
What can people expect at Agave Foreplay?
Agave Foreplay is a prequel to Agave Love and is a sensual journey through some of the different Agave landscapes. Tasting some of the artisanal spirits produced including Raicilla, Valley and High Land Tequila and Mezcal and looking at some of the various regions using different agaves and interesting methods to prepare and distill these amazing spirits.
What can you tell us about Agave Love, taking place in March 2015?
Agave Love is for the Promotion, Education, Protection and Recognition of the Agave Spirits including the Denomination of Origin – Tequila, Mezcal, Bacanora and including other spirits like Raicilla and Sotol.
ADVERTISEMENT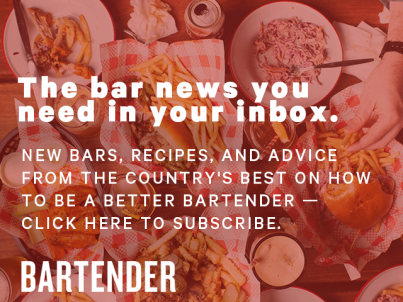 &nbsp
It is a networking event about sharing the passion and knowledge of the agave spirits of Mexico amongst growers, producers, bartenders, spirits professionals and enthusiasts over a two day networking event in Sydney March 2015.
Confirmed presenters are Tomas Estes (Tequila Ambassador to Europe), Julio Bermejo (Tequila Ambassador to USA), Representative from the Tequila Chamber of Mexico (CNIT), Representative from the Mezcal Regulatory Council (CRM), David Suro (Tequila Interchange Project), Dr Ivan Saldaña (Author of The Anatomy of Mezcal), Marco Ochoa (La Mezcaloteca-Oaxaca), Esteban Morales (400 Coñejos-Guadalajara).
Agave Foreplay
A prequel to Agave Love
Time: 3pm to 5pm
Date: Monday 29th September
Location: Low 302, Crown Street, Surry Hills
How to book: phil@tequilaworld.com.au for bookings or buy tickets on door for $60
Phil Bayly & Reece Griffiths will take you on an agave journey; tasting the regional differences between agaves from the coastal ranges of Jalisco, through the Tequila Valley and down to the high mountain valleys of Oaxaca.