This new bar from the team behind Perth's Mechanics Institute is all about Western Australia. It's called The Dominion League, and is named after a WA political movement from the 1930's of the same name. The Dominion League wanted Western Australia to secede from the Australian federation and to establish the Dominion of Western Australia (a state referendum was held in 1933 with 67 percent voting for secession).
Well, the movement was ultimately unsuccessful in its aims, but it has provided a wellspring of inspiration for the team behind Mechanics Institute.
Mitch Keane has been brought in as bar manager for this new project, and Dimitri Rtshiladze and Tom Kearney from Mechanics are also assisting with the project. Foodwise, they've brought on board executive chef Kurt Sampson.
"The Dominion League is the brainchild Hamish Fleming and Siobhan Blumann, the owners and creators of Mrs Brown and The Mechanics Institute," said Keane.
ADVERTISEMENT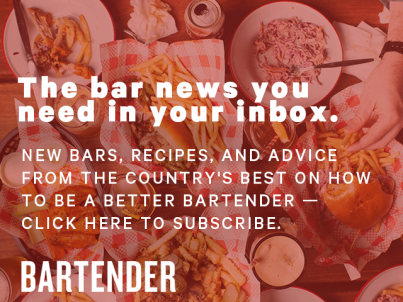 &nbsp
"[It's] everything we love about WA," he said, "sourcing the finest offering of wine, beer, spirits and food. We're going to provide a comfortable, knowledgeable service that isn't intimidating, all for a super reasonable price. "
The bar takes over the Court Wine Bar space on Perth's Beaufort Street, which the owners purchased last year. The space has a long history at the heart of WA political life, with politicians, journalists, police and lawyers regularly stopping by.
Keane expects that The Dominion League will open in October. It sits at 84 Beaufort Street, Perth.