This year at Sydney Bar Week — which starts next Saturday — Tom Bulmer is once again bringing the rum.
On Sunday the 28th of September, bar teams from Pelicano, The Rum Diary Bar and The Cliff Dive will join hosts The Lobo Plantation in a rumtastic Tiki Face Off. Get down to The Lobo Plantation from 1pm to watch these bars battle it out to see who will take home the Golden Pineapple. They'll be scored out of 100 pineapples, and the emphasis is on bringing the fun — and more importantly, the tiki.
"It's to show bartenders that there's more to life than the number of times you stir a Martini," said Bulmer.
To pickup a ticket, express your interest in attending this free event to Tom as seats will be strictly limited. You can get him on tom@therumclub.com.au.
ADVERTISEMENT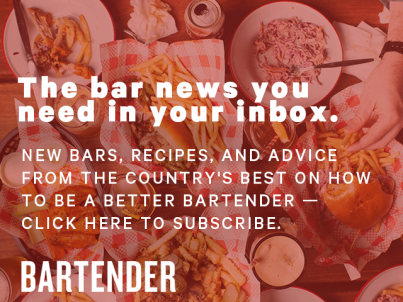 &nbsp
Tiki Face Off

When: Sunday 28th September, 1pm – 4pm
Venue: Lobo Plantation
RSVP: For information on tickets, contact Tom Bulmer on tom@therumclub.com.au
Tom Bulmer is once again bringing rum lovers together. But this year it will be a cut-throat tiki cocktail competition. So bring your cocktail umbrellas and lots of flair if you plan to take out this rum fuelled contest.