Discover the Legend, with the Zubrowka cocktail competition that has just kicked off!
Club Suntory bring you a new and exciting cocktail competition where you can win a trip to Poland, and a tour of the Zubrowka Distillery.
For your chance to win all you need to do is create your signature Zubrowka vodka cocktail that is inspired by the mystery and
enchantment of the Bialowieza Forest and conveys the essence of the Bison.
Submit online www.clubsuntory.com from the 20th September, and remember: entries close 26th October 2014.
ADVERTISEMENT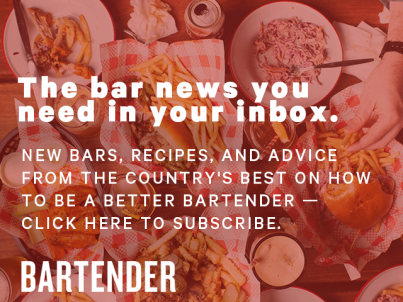 &nbsp
Finalists will travel to a secret location and will be put through a series of fun and exciting challenges before they present their signature entry at the national final in mid-November.
RULES
The Zubrowka cocktail competition is only open to Australian Club Suntory members
Participants must create a new, imaginative and great tasting cocktail. Every drink must be a new and original recipe (recipes must be unpublished by printed or electronic media)
Entered cocktails can be created in any style and served in any glass. Any method (build, stir, shake, muddle, blend) may be used to prepare the submitted cocktail
The cocktail must contain at least 30mls of Zubrowka.
The content (volume) of alcoholic beverages shall not exceed 75mls
The cocktail must be composed of a maximum of six ingredients, (including drops/dashes). Ice and garnishes are not included as ingredients
All ingredients used must be expressed in millilitres, or for small quantities (dashes, drops, wedges, splash, pinch etc.)
Club Suntory highly recommends the use of internationally known products in order to be able to promote all the drinks on an international level
Bonus points will be awarded toward individuals entrant score if promoted on Facebook during the competition period
Any substitutions or questionable ingredients in an original recipe must have the written approval of Club Suntory. This approval should be requested by email to club@suntory.com.au
Participants should supply the recipe(s) entered along with the completed online entry form between 20th September AEST 26th October
Submit your entry details and cocktail recipes at clubsuntory.com
The closing date for entries is 26th October 2014
Finalists must be able to travel for 2-3 days mid-November