Who will represent Australia when the best bartenders from 37 countries around the world gather in Sydney in May for the final of the 2015 Bacardi Legacy Global Cocktail Competition?
If you want to take on the world on your home turf, then you'd best register your interest quickly — entries close at midnight on October 7 2014. For further details go to www.bacardilegacy.com. Expressions of interest should be sent to australia@bacardilegacy.com.
The winner of this year's Australian final, Fred Siggins, jetted off with his drink, Empire of Dreams, to the global final in Moscow to compete against the very best in the world, finishing in second place to The Savoy's Tom Walker and his drink, the Maid in Cuba. There's little doubt that Australia's strong showing at the final strengthened the case for staging the event in Australia.
ADVERTISEMENT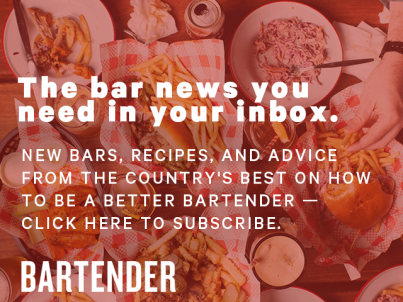 &nbsp
This year's Australian final winner will not only represent his or her country at the global level when the world comes to Sydney, but will also find themselves jetting off to New Orleans for Tales of the Cocktail in July 2015. So get those expressions of interest in now to australia@bacardilegacy.com.