Andre Bishop, centre, is Australia's leading authority on sake
Story by Andre Bishop
Having been an ambassador for sake in Australia for fifteen years, I must say it is extremely satisfying to see its acceptance here finally come of age. There is still a long way to go, but the signs are certainly showing that sake has found a friend in Aussie drinkers.
In recent times sake has had a tumultuous journey both domestically in Japan and abroad, as it tries to compete on the world stage against the plethora of beverages vying for attention.
In its own backyard, sake has unfortunately suffered much neglect from young Japanese drinkers who have been tempted with spirits, wine and craft beer.
ADVERTISEMENT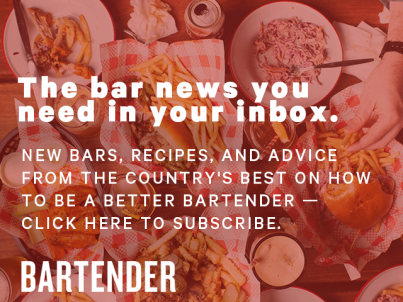 &nbsp
Sake consumption in Japan as a whole has been in decline for the past 17 years. The one consolation is that the rate of premium sake as opposed to low quality sake has improved, a win for craft sake.
Steaming rice at Juhachi Zakari
The international interest in sake is great, but still only constitutes a small percentage of the total volume of sake produced. The stalling of sake consumption at home has thankfully got the attention of the Japanese government. On one hand they are obviously annoyed at the reduced tax revenue declining sales deliver, but they also have the foresight to see the gradual loss of a national treasure.
Sake or more correctly Nihonshu translates as "the drink of Japan"; it is its lifeblood, entwined deeply in the country's cultural and spiritual heritage.
It is there at birth, it is there at death, it is there for life's celebrations and victories; it is a purifier and has great religious significance. It is truly the lifeblood of a nation.
This heritage brew and the artisans that craft it need support and guidance to ensure that the Japanese themselves rediscover their national drink and that the world market is made aware of this most fantastic of beverages.
Due to government funding, I was invited by a local prefectural council to go to Japan and help their brewers get export ready. I'd like to share my experience – let me introduce you to brewers of Kurashiki, a river port city in the Okayama prefecture.
I was invited to Kurashiki to speak to local sake brewers about how to maximize their export potential to Australia and beyond. I expressed my opinion on what styles best suit the majority of food sake is consumed with here in Australia. I presented my ideas on label design and content, production considerations, consumer preferences, legal requirements, marketing strategies and distribution opportunities. I was humbled by the positive feedback I received and it gave me great satisfaction to be able to assist the brewers with the benefit of my local knowledge.
Stirring moromi at Kikuchi Shuzo
The highlight of my time in Kurashiki was without a doubt the visits to the individual kura (sake brewery). Meeting the people who make sake is always the most rewarding aspect of my profession. Every brewery is different. The layouts are unique, the equipment is unique, production techniques differ, and it is always a journey of discovery.
I spent four days experiencing Kurashiki. Meeting the people, visiting the breweries, walking the streets of the old town, eating the local food, and of course drinking the amazing jizake (local craft sake). I was also very impressed with the quality and skill of the local artists and craftsmen. From Bizen pottery to Kurashiki glass there is an incredible dedication and focus to making artisan products using the best materials.
I also sensed there was a Kurashiki style.
Bizen pottery is raw, shaped and fired with a natural beauty that does not need to be overly decorated. It speaks for itself. Kurashiki glass is thick, sturdy, wasteless, faithful and humble. An object of beauty but designed for everyday use, not to sit in a glass cabinet. In both cases – the feeling is honest, rustic, genuine, reliable & beautiful. I feel the same spirit is contained in Kurashiki sake.
In general terms there tends to be a regional "character" to sake, however, unlike wine, the fruit or the terroir does not determine this regionality, it is more commonly influenced by the local food and preference of style. This is changing a little with the renewed interest in local rice strains, but in recent history small brewers brew for the locals, and locals like to drink sake that matches well with the local cuisine.
In broad terms, if I was to summarize the "character" of Kurashiki sake I would say it is full bodied with a rich, depth of flavor as opposed to say, the lighter, drier styles of Niigata for example.
My first brewery visit was to Sankan Shuzo. This kura is a true example of family endeavor fighting through adversity. A recent accident prevented the president and toji, Toshinari Maebatake San from greeting us, as he was recovering from a broken leg due to a ladder fall, a reminder that brewery work is not without its risks.
The brewing team at Juhachi Zakari
The son, enthusiastic Masumi Maebatake San, who two years ago had thrown in a promising software engineering profession in Tokyo to return to the family business and learn the brewing trade, greeted us. For a brewery with 208 years of history and into it's seventh generation there is probably a small amount of pressure for the offspring to keep the tradition alive.
Like many local breweries today, there were signs of better days. Large tanks remain empty and machinery used for large-scale production sits in storage.
This transition from high volume to small hand crafted batches does allow extra attention to detail and ultimately that helps preserve the traditions of hundreds of years of sake brewing. We as consumers ultimately benefit from this extra love and care.
My next stop was Juhachi Zakari, under the care of President and toji Keizo Ishiai San. This is another brewery with a long history. With 220 years and eight generations under its belt, they certainly know their sake. In days gone by this kura took advantage of its strategic location on the pilgrim route to the Yoga shrine nearby. The kura and its sake must have been a warm welcome to travellers after a long trek to the temple.
Great care is taken with the handling of the rice at Juhachi Zakari. From the on site milling — rare for a brewery of this size — to the precise soaking of the rice, there is a great dedication and respect to draw out the most from local Okayama rice stars, Omachi, Asahi and Akebono as well as Yamada Nishiki and Gin no sato.
Ishiai San maintains the long heritage of the brewery but is a forward thinker. I had the opportunity to taste their health tonic – Koji 100, a non-alcoholic sacchrificated rice drink that I could best describe as a drinkable rice yogurt that was surprisingly delicious!
My last stop was Kikuchi brewery. Another passionate father and son team dedicated to producing great jizake. President Tou Kikuchi San is somewhat famous for his love of Mozart; a classical music conductor, his love of Wolfgang Amadeus doesn't stop there. Mozart's music is played throughout the brewery, providing a soundtrack of creation.
Kikuchi san believes the rhythm and structure of Mozart actually improves fermentation. In his words, the resonance of the notes encourages the yeast to battle through fermentation at reduced temperatures. It gives them hope, lifts their spirits, and allows the microorganisms to deliver their best.
Executive vice president, Daisuke Kikuchi San shares his father's passion and enthusiasm for sake and displays a great understanding of the vision for the future of Kikuchi. This is another brewery that shows painstaking care with all the sake brewing processes. They also have a unique dedication to rice. A standout from their selection for me was their sake, Miracle of Rice. Aptly named in my mind as it displays the satisfying full rice richness of 100 per cent certified organic omachi rice.
Premium sake is a complex and painstakingly crafted drink that the west has finally discovered. Many of us probably had an unfortunate first introduction to sake. Low quality, mass-produced sake that was served scolding hot after being microwaved to within an inch of its life. Thankfully, the market has changed and we have access and are appreciating premium quality hand crafted sake like the ones available from these craft brewers in Kurashiki, which represents the pinnacle of a sake brewer's art.
Thankfully sake now graces the menu at many non-Japanese restaurants Australia wide and I believe it is high time that bars should add premium sake to the drinks list.
Kanpai!
---
Andre Bishop is a Melbourne based Sake Professional and is recognized as Australia's leading authority on Sake. His 15 years of experience in designing Asian and specifically Japanese venues include well know Melbourne establishments Robot Bar and Golden Monkey. He currently owns the 25 year old Japanese dining institution Izakaya Chuji and Sake Bar Nihonshu. He is also the owner of Melbourne's flagship izakaya and sake bar, Kumo in Brunswick East. Andre studied Sake professionally and was inducted into the sake hall of fame in Japan, earning him the official title of Sake Samurai.
Andre is available for Consulting on Sake, Japanese Beverage Lists, Sake Staff Training and Sake Equipment.