The Perth bar scene just keeps getting better, and this new addition to the Northbridge end of Beaufort Street from the team behind Mechanics Institute, is set to raise the stakes again.
The Dominion League opens tonight and features both a street level bar and a downstairs basement bar, each with a capacity of 100 people.
"It's pub style upstairs," said general manager Brett Robinson, "with six craft beers on tap which we'll rotate through."
ADVERTISEMENT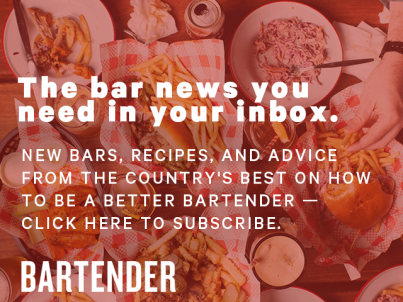 &nbsp
The wine list has a domestic focus and there are a number of beers — both well known and some obscure choices — in the fridges.
They've got Mitch Keane on board as bar manager, Rick Ferraro running the floor, and Curt Sampson in as executive chef.
While on the ground level there is a distinct focus on WA drinks, downstairs in the cocktail bar there isn't a focus on any particular product. "Just booze in general," said Keane.
"We've got a signature cocktail list of around 20," he said. "We had a little bit of fun with it, and have this idea of sophisticated mishief, it's sort of our ethos," he said.
"Our idea was that [The Dominion League] would be a grown-up version of Mechanics," said Robinson. "We still want to keep the fun we have over there over here as well, just in a slightly more grown up setting. We don't want to have that stuffy cocktail bar feel."
The bar is named after a WA political movement from the 1930's of the same name. The Dominion League (the movement) wanted Western Australia to secede from the Australian federation and to establish the Dominion of Western Australia (a state referendum was held in 1933 with 67 percent voting for secession).
The bar takes over the Court Wine Bar space on Perth's Beaufort Street, which the owners, Hamish Fleming and Siobhan Blumann (Mrs Brown's Bar, Mechanics Institute) purchased last year. The space has a long history at the heart of WA political life, with politicians, journalists, police and lawyers regularly stopping by.
They're opening Tuesday through to Saturday — you can find them at 84 Beaufort Street Perth.