Yoshi Onishi, pictured above at the NSW Suntory Cup earlier this year, is Tokyo Bird's bar manager
The small bars keep coming, and taking flight later this month is Surry Hills newcomer, Tokyo Bird.
Opening in Belmore Lane (not far from the recently opened Keg & Brew), the bar is headed up by Yoshi Onishi (ex-Victoria Room, Stitch) in a bar manager role, and Jason Ang (ex-Gilt Lounge, Sokyo) in the general manager role. Onishi has recently received some press for taking out the NSW final of the Suntory Cup, and he's going to be emphasising classic cocktails — as well as some signature serves — at the new bar.
Tokyo Bird will — appropriately, given the name — be focusing on "a uniquely Japanese approach to cocktails and drinks which is all about technique, precision and pride," they said, and in addition to the drinks will be serving charcoal-grilled chicken yakitori. You'll also be able to indulge in the offal arts, and down some Japanese craft beers while you're at it.
They've got a very small bar 60 person capacity and plan to open Monday through Saturday, 4pm until midnight. You'll be able to find them at 228 Commonwealth Street, Surry Hills, with entry only via Belmore Lane.
ADVERTISEMENT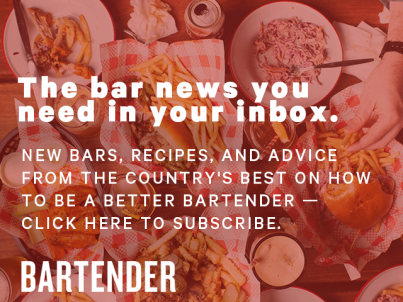 &nbsp