Bonnie Shearston and Tom Sanceau, the duo behind Brisbane venues Public and Red Hook, will open a new bar at the start of December called Coppa.
"Coppa is a spuntino and wine bar," said Shearston. "We want to really focus on the aperitif style; we're going to have a Spritz on tap, a good Negroni menu, an aperitif heavy house cocktail list, and an extensive Italian wine list focusing on Italian and Australian Italian varietal wines only.
"There's some cracking vermentinos from Australia at the moment," she said.
Coppa sits next door to their New York street food-inspired bar, Red Hook, and will provide a more refined eating option for the CBD.
ADVERTISEMENT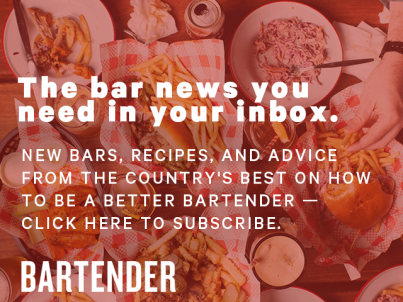 &nbsp
"In the area if you want to go for a slightly more sophisticated lunch, instead of grabbing an awesome burger at Red Hook, or vietnamese rolls from the place next door, there's nowhere you can really sit down and be a bit more fancy without going down to Eagle Street Pier," she said.
They'll be serving breakfast, lunch and dinner, with a wood fired oven cooking up rustic style pizzetas and a selection of charcuterie on offer, but the focus is squarely on the marriage of food and drink.
"It's a tiny venue, we wanted to have a really strong focus on food and beverage working side by side," Shearston said.
"We've got a chef and bartender working in situ alongside each other," she said, "and the main bulk of the kitchen is set back a layer, with a separate pass — but then we've got a handsome chef working on the front bar."
The bartender working alongside that chef is Gerald Faundez, who is moving from his post at Public.
"[He's] finished up at Public after three years, and he's going to come run the bar side of things for us. His knowledge about cocktails and spirits is awesome and he's really looking forward to getting his teeth into wine," she said.
You'll be able to sink your teeth into their cured meats and wine at 88 Creek Street Brisbane, entering via Queen Street.