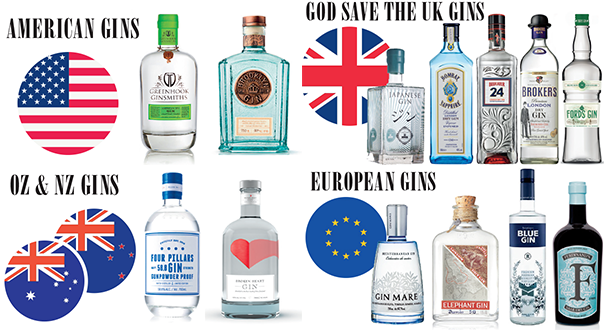 It's a familiar story, and one we've written about before: once upon a time, gin was unfashionable, something that only old ladies with blue rinses would drink. There were only a few brands of any quality, and the rest were cheap, sub-par spirits that somehow got a whiff of juniper about them.
But that all changed. Bombay Sapphire, with its sleek, blue bottle, kicked off a renewed interest in gin, luring vodka drinkers away from their vodka sodas.
But this was a world away from what would come. No-one would have thought then that a plucky Scottish brand of gin would come along and hit bars all over the world — but that's exactly what Hendrick's did. And many gins have since followed in its quirky marketing footsteps.
Come 2006 and 2007, the release of new gins gathered steam in the US and the UK, and in recent years Australia and NZ profucers have followed suit.
ADVERTISEMENT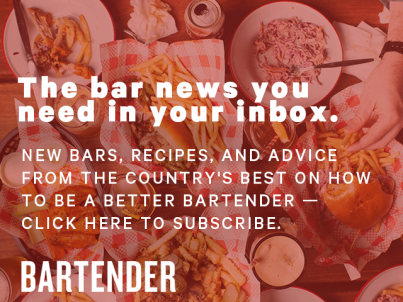 &nbsp
But is there too much gin on the market these days? Bartender James Connolly is responsible for Enrique's School for to Bullfighting in Perth, a bar that specialises in gintonica — that Spanish tradition of serving your gin in a goblet adorned with non-traditional garnishes designed to complement each individual gin.
"I'm really excited about all the new gins at the moment and producers are really pushing the boundaries of the category, which is great," he said. "Some of them, obviously, will not make the cut, [but] generally most of the newer gins have been made by people who already had a lot of love for gin in the first place."
How to mix with these non-traditional gins
"I think with any spirit, to make awesome drinks, you have to really understand the product you are using," said Connolly. "So taste the product neat and really break down the components, then build back up from there. I know if something has over 40 botanicals that's going to be hard but it will definitely have a few things that will really stand out to you."
While the Spanish have been doing the gin thing for a while (Gin Mare, from Spain, launched in 2007, but is produced by a company that began making gin in the 1940's), who would have thought that the Germans would make great gin? It'd certainly put off the English of a certain era. But great gin they do, and they do it unshackled from the strictures of English gin — even though the gins here (aside from Ferdinand's) could be classified as London dry — to an extent.
Elephant Gin
Distilled near Hamburg, Germany with 14 botanicals including regular dry gin fare of juniper, cassia bark and orange peel; they've also included a range of African botanicals in the mix, too, such as buchu and baobab.
Ferdinand's
Ferdinand's Saar Dry Gin combines more than 30 botanicals — grown at the distillery, along with the wheat and barley for the base spirit — along with Riesling grapes grown on the Saarburger Rauch estate in Germany's Mosel wine region.
Gin Mare
Gin Mare is a hand blended, super premium Gin distilled in a 19th Century chapel in a small fishing village near Barcelona on the Costa Dorada in Spain. With distinctly Mediterranean notes from botanicals such as Arbequina Olives, Thyme, Basil, and Rosemary this gives a very distinctive taste that is perfect for a Martini or gin cocktail base.
Hans Reisetbauer Blue Gin
Made by well-regarded Austrian distiller of eaux-de-vie, Blue Gin is a cracking early example of fine European gin. It's hard to come by, but much like his eaux-de-vie it is a quality spirit, made in a London dry style with plenty of upfront juniper. The guy not only makes eau de vie  but grows his own fruit for said spirits. Crazy.
Brooklyn Gin
Everything from Brooklyn has a certain cachet to it now, and this gin, first produced in 2010, can back it up in the flavour department. They take pride in the laborious, hand-crafted nature of their production, using only fresh local citrus fruits in season (which is cut by hand), with juniper, orris root, coriander, lavendar and angelica root among its botanicals. The juniper, by the way, is cracked by hand before small batch distillation.
Greenhook Ginsmiths American Dry Gin
This gin — also hailing from Brooklyn — is a little different. It's a dry style of gin, using Thai blue ginger and Ceylon cinnamon in addition to juniper, camomile and elderflower. But the trick here is that the copper still pot is used in conjunction with a vacuum. By vacuum distilling, they can run the still at a lower temperature which means they can get fresher aromatics from the botanicals they use.
Four Pillars Gunpowder
First there was the Four Pillars Rare Dry Gin; then came their Barrel Aged Gin. Now on the back of a successful trial in Melbourne ginstitution, Gin Palace, they've decided to release the navy strength (58.8 per cent ABV) gin to a wider audience. They've added three new botanicals to the mix: fresh turmeric for added weight and an earthy character; dialled down the oranges and added Byron Bay finger limes; and added some fresh ginger for added spice.
Broken Heart Gin
Produced by Annie Robertson and Joerg Henkenhaf from Arrowtown, New Zealand, the gin came about after the death of Roberston's partner and Henkenhaf's friend, Bernd Schnabel, from cancer in 2012. German-born Schnabel was fond of distilling his own alcohol at home, and it was the dream of both him and Henkenhaf to one day produce a gin together.
And it's a good gin, too. It is made in a traditional style, with 11 botanicals in the mix, and has taken out a silver medal at the International Wine and Spirits Competition in London in 2013.
Of course England is the birthplace of gin as we know it (yes, yes, Dutch genever was a forerunner and all that, but it ain't gin). Here are some newcomers and old favourites.
Cambridge Distillery: This distillery is putting out a seasonal gin, based in the stuff that grows around the master distiller's house, and also a Japanese Gin, utilising particularly Japanese botanicals such as shiso leaf, sesame seeds, sansho and yuzu. It's proof that just because you distill in the heart of England, you don't need to be bound by strict notions of what English gin should be.
Ford's Gin: You could call this an American gin, since the company that produces it, the 86 Co, is an American one. But it's distilled by Charles Maxwell in London and is very much a traditional, no bones about it London dry style of gin. And considering it was developed by Englishman Simon Ford — though he lives in the US — we're quite comfortable with the idea of it being a UK gin. At least in spirit.
Bombay Sapphire: Launched in 1987, Bombay Sapphire is credited with reigniting interest in the gin category. It's a soft, elegant dry gin thanks to their vapour distillation process: each of the ten botanicals are held in perforated copper pots in the still, with steam from distillation passing through them.
Broker's: You don't get much more London Dry than this brand. Launched in 1998, it adopted that icon of English banking, the bowler's hat, and is based on a recipe that dates back 200 years.
Beefeater 24: Crafted in 2009, this represents master distiller Desmond payne's first recipe for a premium gin for Beefeater and it has quickly become a standard in bars not just around the country but worldwide.

The Alaska

40ml Brooklyn Gin
20ml Yellow Chartreuse
2 dashes of orange bitters
Shake and strain into a coupe.