The big idea behind Atsby Vermouths is that they've taken the focus of vermouth-making from being just on the herbs and spices used to flavour the often neutral, bland and flabby base wines traditionally used in vermouth production, and emphasised the quality of the base wines.
Produced in New York, these snappy American vermouths are made chardonnay from Long Island, cold macerated with a selection of herbs and spices, then fortified with apple brandy from the Finger Lakes region.
The Amberthorn is more savoury, and is sweetened with raw summer honey, and the sweeter Armadillo Cake vermouth has spun Indian muscavdo caramel added, before they're both matured for several months.
For more information email Greg Kiss at greg@luxewinespirits.com.au.
ADVERTISEMENT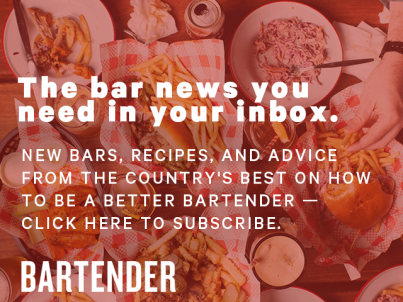 &nbsp